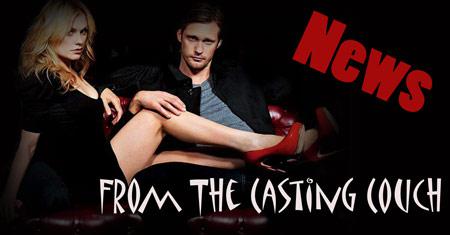 Here's the latest True Blood casting news, thanks to Deadline.com!
WARNING: If you don't want to know – please don't read below!
This is what they said;
EXCLUSIVE: Peter Mensah will join True Blood in a recurring role as Kibwe, Chancellor for the Authority. Originally from Africa, Kibwe works toward mainstreaming under Roman's tenure. Mensah has appeared in films including Zack Snyder's 300, Antoine Fuqua's Tears Of The Sun, Touchstone Pictures' Hidalgo and James Cameron's Avatar. His television credits include Terminator: The Sarah Connor Chronicles, Witchblade, The Pretender and Star Trek: Enterprise.
Interesting…Peter currently stars on Starz' Spartacus: Vengence too! I wonder what this means for his role on that show?
I think I like the idea of Peter working alongside that of Chris Meloni. He'll only be recurring too. I guess time will tell…waiting sucks!
What are your thoughts? Share 'em below!
Advertisement