I'm embarrassed to say that I wasn't familiar with Kiawah Island, South Carolina before constructing this map. How adorable is this seaside/coastal area though? With magnified areas of East Beach and Freshfields Village, this looks like a great place to get married! It has golf courses, spa resort, a quaint marketplace with views that look to be spectacular. Congrats to Louise and Patrick!
I encourage you to think about
custom maps
as a welcome bag goodie. You can also frame this later as a keepsake...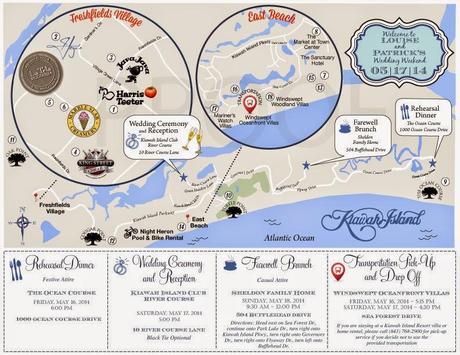 Kiawah Island, SC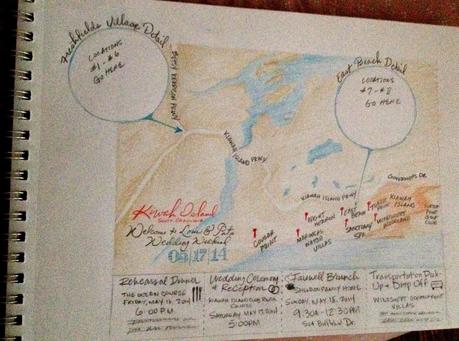 I shared this sketch a couple of weeks ago, this is how the map was "birthed".... The rough sketch is a part of my process...
Til' next time everyone!
--ct