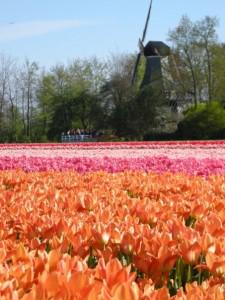 All over the world, one flower is known as a symbol of Holland. Blooming here for centuries, the Dutch tulip has opened its blossom once again.
From late March until mid-May, the country is graced with the rainbow of colours and  blossoms of tulips. There is no better place to experience this natural wonder than the Keukenhof gardens.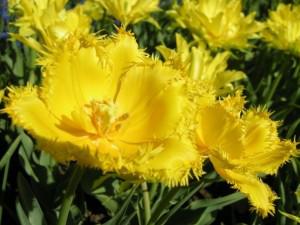 Opened in 1949, the Keukenhof park is the world's largest flower garden. Each year, seven million tulips burst forth on nearly 80 acres of land. This year, the Keukenhof celebrate's its 62nd anniversary, and things have already gotten off to a spectacular start.
Germany's First Lady Bettina Wulff made a special appearance at the gardens to officially open their new season. She gracefully christened a newly bred red and  yellow tulip named especially for her.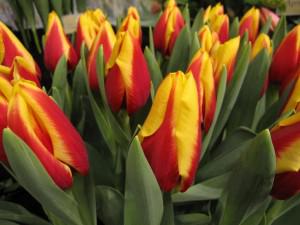 It is a fitting start to the latest Keukenhof exhibition. Each year, they make a unique flower-filled display and this year the design honours Germany: Land of Poets and Philosophers.
The most creative addition to the exhibition is a flower mosaic of Berlin's famous Brandenburg Gate made with over 100,000 tulip bulbs.
As the world's biggest exporter of flowering bulbs, the Netherlands has earned a rightful reputation of presenting the most beautiful tulips. Visitors in Amsterdam are bound to get caught up in what the locals call Tulip Mania.
Luckily, there are a number of special tours to the flower fields, ranging from a private tulip tour to the specialised Van Gogh in Bloom excursion.
Spring in Holland is not experienced if tulip gardens are missed. Let yourself be impressed by these phenomenal flowers and Amsterdam's home in the "bulb country."