Ravens Brewing Company in Abbotsford had Doan's Craft Brewing Company from Vancouver out to collaborate on their brand new "Kettle Sour Dry Hopped with Pacific Gem". The beer pours a golden colour with a white head. The aroma consists of citrus, hint tropical, sweetness but fairly mild. The flavour is of lemon, grapefruit, hint of blackberry, rye spice, herbal, oak and a mild sour note. The alcohol content comes in at 5% with an IBU of 8. This could be a very good sour to introduce people to sour beers as it is not hugely sour and wont punch them in the face while still tasting really good.
Commercial Description: Utilizing New Zealand Hops and influenced by German styles we have created a true collaboration of flavours, ingredients and ideas, perfect for a West Coast Summer. Dry Hopped with Pacific Gem, this Kettle Sour combines a tart and light body with hints of Blackberry and Oak. Using Rye Malt enhances the complexity providing an underlying spiciness to blend with the fruity and bright notes.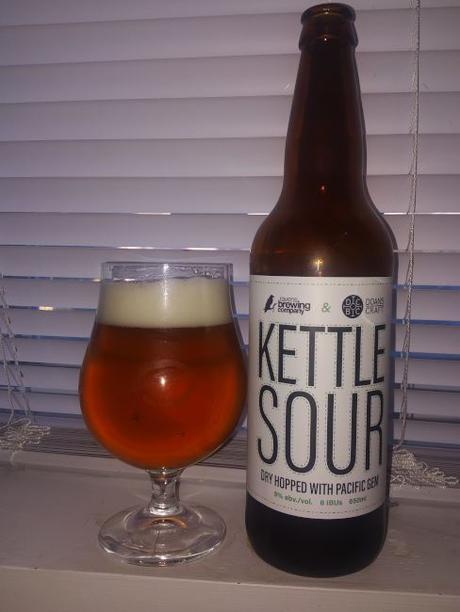 About Mike
I am an avid outdoors man and hobby photographer who loves to spend as much time as possible exploring the beautiful backcountry of the Province of British Columbia and everywhere else! When not exploring nature though I am exploring Craft and Micro Brew beer locally and from around the world. If you love beer like I do please come on a journey for your taste buds. Who knows you just might find your next favorite beer!
This entry was posted in Sour Ale and tagged abbotsford, blackberry, collaborate, collaboration, doan's craft brewing company, dry hopped pacific gem, grapefruit, herbal, kettle sour, lemon, mild sour, oak, ravens brewing company, rye spice, vancouver. Bookmark the permalink.