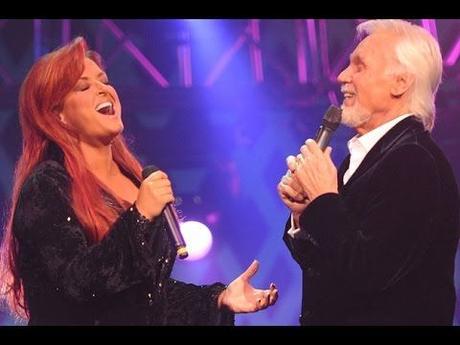 Wynonna Judd with the late Kenny Rogers
This morning, I woke up to learn the sad news that Kenny Rogers had passed away at 81. I remember Kenny Rogers in the 1960s as a singer with the folk group The New Christy Minstrels. As a solo artist, Rogers ventured forth not only into country-music land but into the pop and smooth jazz territory. His chart-topping single, "The Gambler," led to his appearance in several TV movies. And his recording of "Lady," written by fellow artist Lionel Ritchie, was undoubtedly his biggest hit (especially with the "ladies").
Kenny had a unique, instantly identifiable sound and voice (gruff and gritty but melodious), an artist who was truly his own. One of my favorite pieces is the Christmas song, "Mary Did You Know," about the baby Jesus. He sang this beautiful number with fellow country-pop artist Wynonna Judd in a memorable 1996 video.
You gotta hand it to Kenny Rogers, though: He knew when to hold 'em, and when to fold 'em. And he knew when to walk away - as he did toward the end of his life. As Kenny reached the entrance to the Pearly Gates, St. Peter probably asked him to pick a card, any card, to complete the deck of his life. I bet you any amount of money that Kenny drew a Royal Flush!
Farewell, Mr. Rogers. May you rest in piece.
Copyright © 2020 by Josmar F. Lopes