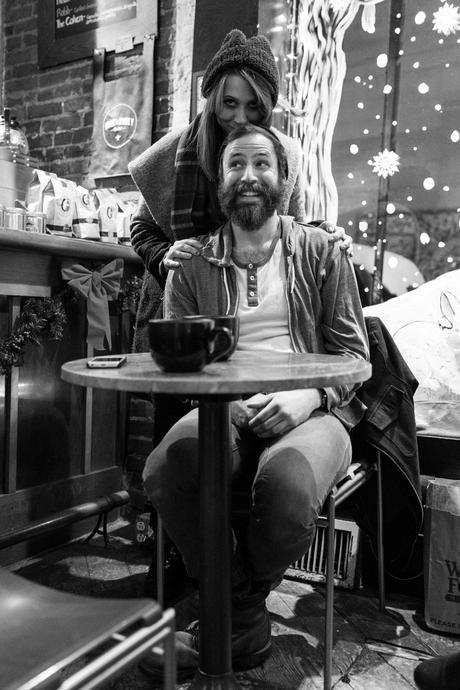 I've kept in touch with some of the subjects of Portrait of a Seamstress, and one of them, Caitlin, is a budding artist that I've had a lot of fun following. Her craft is split into two parts. On one hand, she makes dolls, including their clothes, and then photographs them in quirky vignettes, and on the other hand, she crochets skeletons based off drawings she previously sketched from memory. When I first interviewed her, I was really impressed how much of her heart was poured into each piece. As she makes each stitch, she relives memories in order to deal with and move on from the past.
I've been invited to a few of Caitlin's shows around town, but until last week, I haven't been able to make it. She's currently showing new and old piece at a really cool coffee shop, Milk and Honey, in South Philly. It's a different venue than where I first saw her work, Paradigm Gallery, but I like how the space brings her work into contact with everyday people, because sometimes, not everyone has the time or the interest to go to a gallery.
I stopped by the opening, and Caitlin and I were able to catch up. We talked about projects we were working on, and I also met her boyfriend. Aren't they the cutest (pictured together in first image)? Keep up the good work Caitlin!