I decided to do a real life segment.  Nothing staged up all perfect, just real life and a cool space.   I have friends that bought a house, gutted it, and redid it almost completely by themselves.  I had to share it because I am so completely impressed with their skills.  They used basic materials that are affordable and readily available and thought outside the box. 
Meet the adorable and talented power team that is Grant & Becca...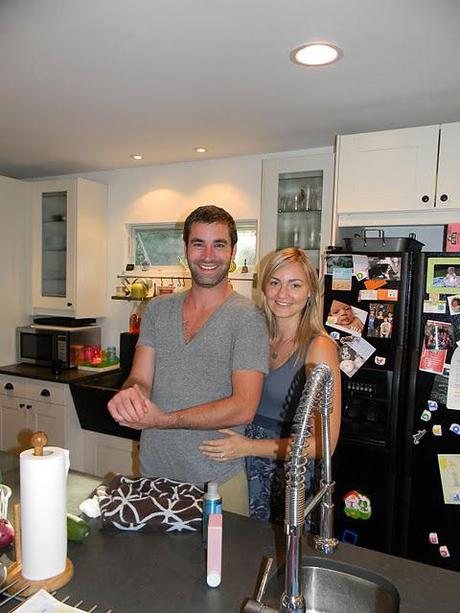 They bought this a few years back, and I know at several points they felt like they wish that they hadn't.  It was a lot of blood, sweat and tears...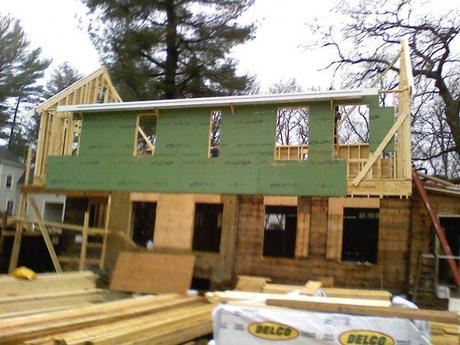 It all eventually got finished, and now it is super awesome...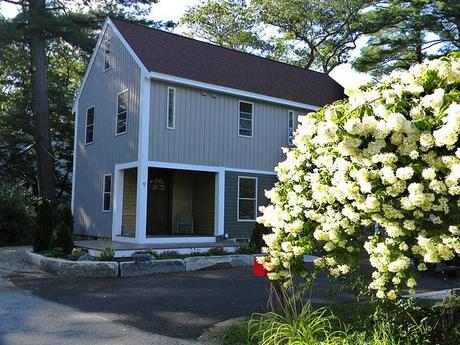 I love the fact that they did this themselves and that they took everyday materials and utilized them to add character and a funky modern edge.  Like the use of three different types of siding. It gives the exterior a more streamline and hip feel...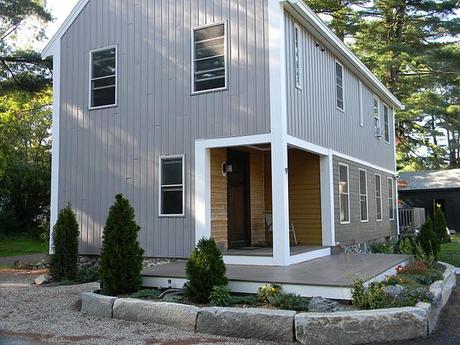 I have known these guys since pre-kids.  We now each have 2.  Grant is also my hairdresser.  This happens a lot during play dates.  Blondness...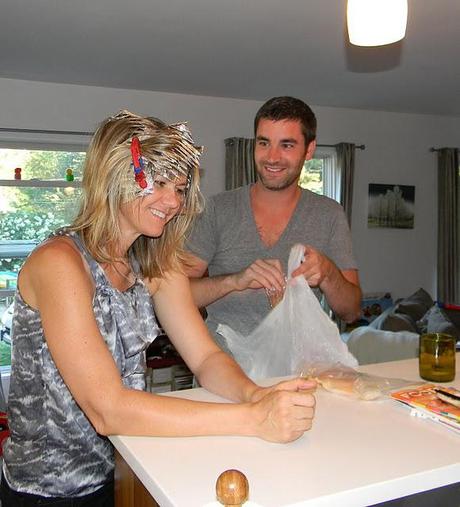 (OK, so my roots aren't keeping it real) Grant and Becca were nice enough to let me share some interior shots, even though our kids had ransacked the house.  Just ignore the sippy cups and toys.
My favorite part of their house is their kitchen.  They used IKEA cabinets a few different colors and styles to create a more custom look, and did a great job mixing high with low.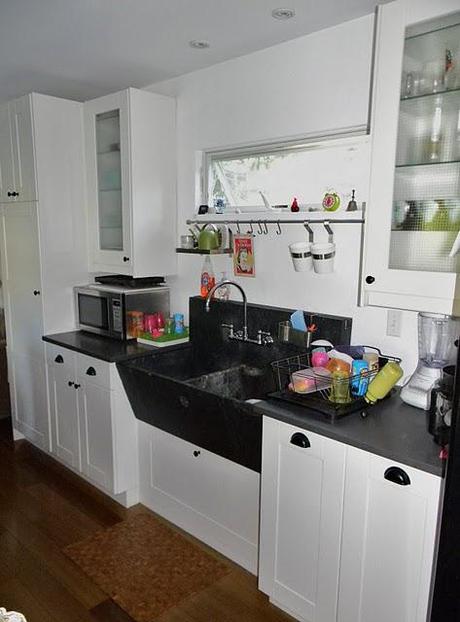 They got this old soapstone sink for a song.  Someone was throwing it out. It was in a basement and they basically just had to pay $350 to have it moved.  And look how much character it adds...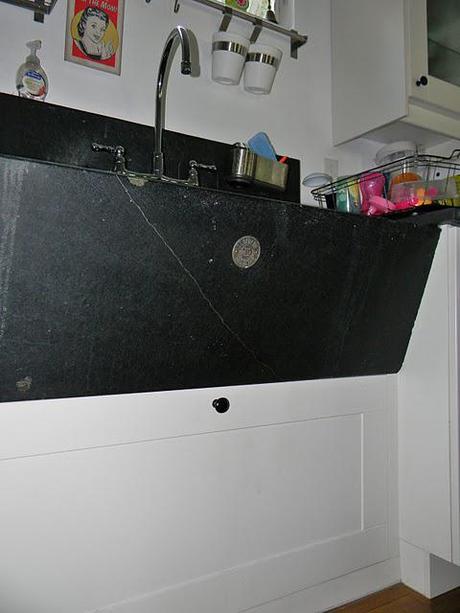 They used dark oak for the island cabinets and white ones along the walls...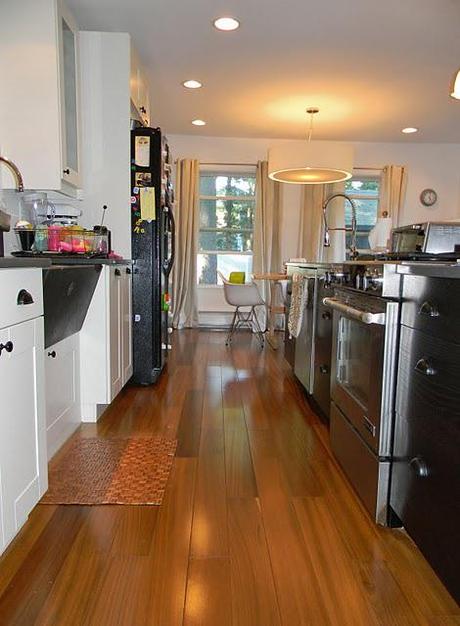 And one of my favorite tricks was using the flooring to panel the eating side of the island...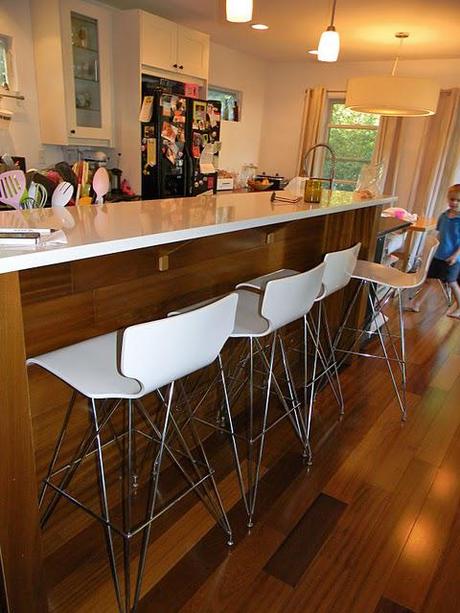 Another IKEA trick, mounting a metal cabinet in an under utilized corner to create a bar...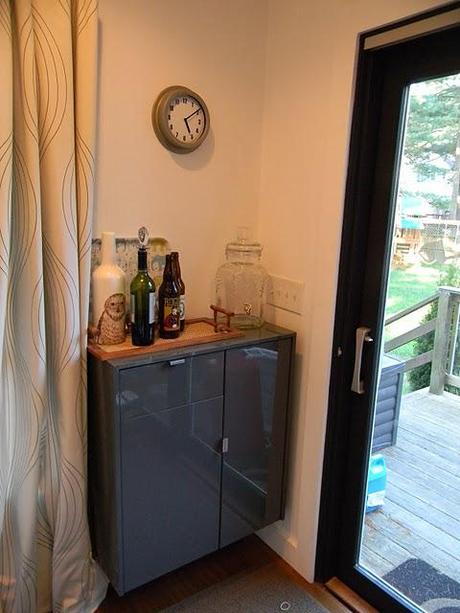 And the entire first floor is open so the kids have a ball and stay within view...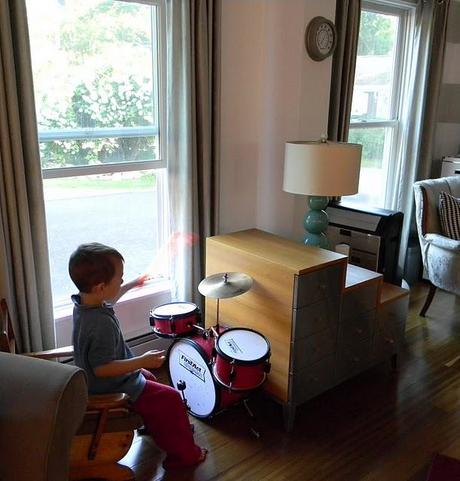 Thanks Becca & Grant for sharing.  You get big belly fives...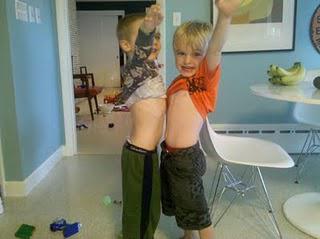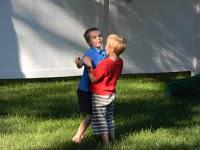 (Our sons get all Milli Vanilli stomach slamming when they hang out.
These pics are almost 2 years apart, but they never fail. Its like their secret handshake...)
DONT FORGET TO CHECK OUT MY JOSS & MAIN SALE!