The sun has started to take a toll on your skin again and the beginning of summer is the warning against it. It becomes difficult to look cool and calm in summer especially for working women since they have to face the harshness of the sun every day. Many have to walk out of their office for meetings in noon when the sun is at its peak to damage the skin.
Here are some tips to keep your skin protected from harsh temperature this summer. You just need to change some items on your shelf for summer with some beauty essentials like moisturizers with Aloe Vera, dry shampoo, sunscreen lotion and powder based deodorant etc. Make sure that the products are not expired and are of good quality. You can also save some money with online shopping using amazon promotional code and keep your skin healthy.
Remove Tanning
Tanning is very common in summer as any body part exposed to the sun gets tanning. However, you can also use some DIY ideas to get rid of tanning like applying the thick paste made of baking soda and water on the affected area for a few minutes. Then rinse it off with lukewarm water. This would help you to remove tanning easily.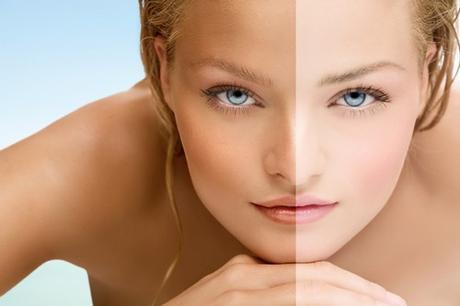 Take care of nape
Nape is sometimes the overlooked part of the body since unlike face it is not taken care well. But, excess sweat on nape can cause fungal infection and can also affect your hair. So, don't let it sweat much, spray deodorant or you can also apply powder based deodorant on the back of your neck for 10 min before stepping out of the home.
Prevent your Scalp from excess oil
You start shampooing your hair many times a week or sometimes every day to remove the stickiness of the hair. Sometimes the hair gets sticky on the same day. So, better you use a dry shampoo in the night as it spritz the roots and absorb the excess oil from scalp.
Make sure it does not contain harmful chemicals and if you are shopping online read the contents and features carefully. Also, use Flipkart coupons to save money as well while looking your best.

Sunburn
Sunburn causes high damage to the skin and red rashes as well. To prevent and cure the same use ice cubes made of freezing aloe vera gel. Rub the ice cubes on face neck and other affected areas. The coolness of ice would reduce the burning on affected areas while aloe vera would soothe the skin.
So…Keep the Skin Healthy
Using the tips would definitely help you to keep your skin healthy and beautiful. You cannot stop the sun from becoming harsh so you need to do all the things you can do to prevent your skin from its adverse effects. So, do the needful right now and don't give up to the harshness of the sun.