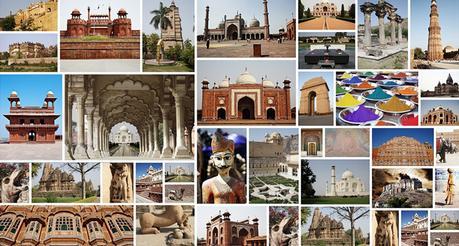 Travel always comes with advantages. If you visit better places, you may learn to improve your own. And if you hit worse places, you may learn to admire your own. It brings new perspectives about people and places.
If traveling is your true love then 2017 is a blessing for you because almost every month has a long weekend. When exhausted from the monotony of daily grind, you need a blissful time with yourself or with your friends and family. Make 2017 a memorable year and the travel to share experiences with new people and culture in India. Don't worry about the expenses. Make My Trip coupons and Yatra coupons will sort it as per your budget and plan. You can also save big on your travel ticket and hotel using PayTM coupons.
To all travel enthusiasts here is the holiday list for 2017 along with suitable destinations.
February – Explore Dhanaulti, Save on Expenses using PayTM coupons
24th: Friday (Mahashivratri)
25th: Saturday
26th: Sunday
Dhanaulti is a beautiful hill station 24 km away from Mussoorie. February makes this place magical. Enjoy the serenity of this place with your loved ones. Wooded slops, energizing views and snow-packed peaks of Himalayas around Dhanaulti will definitely wipe your worries.
March – Be mesmarized at Mcleodganj, Pay less for domestic flight using coupons
11th: Saturday
12th: Sunday
13th: Monday (Holi)
Mcleodganj is a hill station 1700 m above the sea level in the upper Dharamshala region in Himachal Pradesh. It is a must visit destination during March because of the wonderful weather. Here you can make your Holi celebration more colorful and tranquil with the Buddhist practices and Tibetan culture. You can also visit the popular monasteries, waterfalls and partake in trekking.
April – Get Bedazzled in Darjeeling, Save on hotel booking using PayTM coupons
1st: Saturday
2nd: Sunday
3rd: Monday (Take leave)
4th: Tuesday (Ram Navami)
April is the best month to enjoy topography of Darjeeling. Popular tea plantations are the attraction in the spring season. This season also opens the doors for water sports and trekking. Enjoy the pleasant weather with perfect proportion of chill to make you upfront with the feel of a hill station and 210 C temperature. Using PayTM coupons for your travel bookings you can save upto Rs. 1000.
June – Let Alleppey make you awe-stuck
24th: Saturday
25th: Sunday
26th: Monday (Eid)
Summers do not diminish the charm of this holiday destination. Backwaters attract a lot of tourist to this place. The starting of Monsoon season makes it more beautiful. You can celebrate this EID in this enchanting place with your loved ones. Cruising in a houseboat adds gem to this trip. Visit Pathiramanal and Karumadi too.
August – Lose yourself to the beauty of Leh-Ladakh
12th: Saturday
13th: Sunday
14th: Monday (Krishna Janmashtami)
15th: Tuesday (Independence Day)
16th: Wednesday (Take a leave)
17th: Thursday (Parsi new year)
18th: Friday (Apply for leave)
19th: Saturday
20th: Sunday
Stunning landscape, natural beauty, monasteries and lakes make Leh-Ladakh a wonderful destination. Several world famous trekking routes start from Ladakh and draw visitors from around the world. Frozen river or Chadar Trek and Markha Valley Trek draw the attention of many trekking lovers and bikers. With 9 holidays this august gives you the chance to live your dream of visiting Ladakh.
September – Experience the pristine Coonoor
30th: Saturday
1st: Sunday
2nd: Monday (Gandhi Jayanti)
Coonoor is a famous hill station in Tamil Nadu surrounded with Nilgiri hills, its valley and waterfalls. Enjoy toy train ride during September. The place holds the air of tranquility.
October – Make Rajasthan your royal retreat
16th: Monday (Dhanteras)
17th: Tuesday (Choti Diwali)
18th: Wednesday (Diwali)
19th: Thursday (Govardhan Pooja)
20th: Friday (Bhaidooj)
21st: Saturday
22nd: Sunday
October makes Rajasthan a royal retreat with its heritage and culture and monuments. Jaipur, Jodhpur, Udaipur, Ajmer adds the unique elegance of this state.
December – Go gaga over Goa
1st: Friday (Eid)
2nd: Saturday
3rd: Sunday
Goa, the party capital is known for its sun, sand and surf. Spend a refreshing day on sun-kissed beaches with white sands and glittering sea waves. A Goa weekend vacation in December is sure to replenish you for the new year, 2018.