How many times have you lost your cell phone? How often have you dropped it? You've probably done at least one of these things once or twice in your life, it not much, much more. When something goes wrong with your smartphone, it's a nuisance to get it fixed. Imagine how much more difficult it would be to deal with a smartphone problem when you're traveling. That's why you need to know the proper ways to protect your smartphone when you're away from home.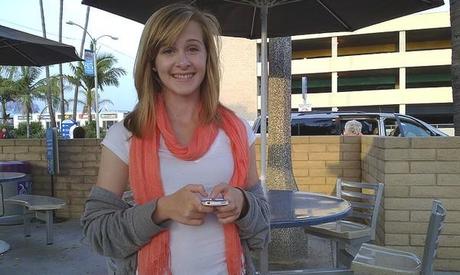 Apps to Download Before Your Trip
If you lose your phone or have it stolen, there are a few apps that can help you reclaim your property. MyFoundCast is an application you'll be glad you downloaded if you accidentally misplace your phone. The app lets you create wallpapers that have directions for where the phone should be returned to. Other apps let you use GPS tracking to find your phone if it goes missing, which can be a big help if you know you left your phone somewhere, but just can't remember where.
Backup Before It's Too Late
If you're leaving for a trip, backup your phone before you even step out the door. Chances are, nothing's going to go wrong while you're away. If it does, though, do you really want to be stuck without your address book, calendar or important notes? Backup everything you'd be upset to lose, including your contacts, photos, apps and music. Also, write down important information, like phone numbers, in case you're away from your smartphone information when you need it most.
Temporarily Halt Your Service
If you think you can live without cell service for a few days, it may be worth it to contact your phone company and have them put a temporary hold on your account. That way, if you lose your phone while you're en route to your destination, whoever finds it at least won't be able to rack up a high bill.
Is your phone already missing and the service is still kicking? Contact your cell phone company as soon as you possibly can. Let them know that your phone's been lost or stolen and that you need to turn the service off immediately. Also, let them know when the phone went missing. That way, if it was used in the time after you lost it, the cell phone company will at least have a record of when it was gone in the first place. You may even be able to have your cell phone company drop any charges that were racked up after your phone went missing.
Change Your Passwords
Most people have their e-mail and social media accounts set up on their smartphone. As soon as you notice that your phone is gone, get to a computer and change your account passwords. Your phone should make it impossible to sign on to the accounts once the passwords have been changed. Keep in mind that even if you turn off your service, certain applications may still be accessible if there's WiFi Internet access. That's why it's important to change your passwords as well.
Gemma Hobbs has extensive experience as a travel consultant. She enjoys sharing her insights on various blogs. Visit Expedia.com.au Travel Insurance for more information.
[Image Credit: Flickr User Joe Wilcox]