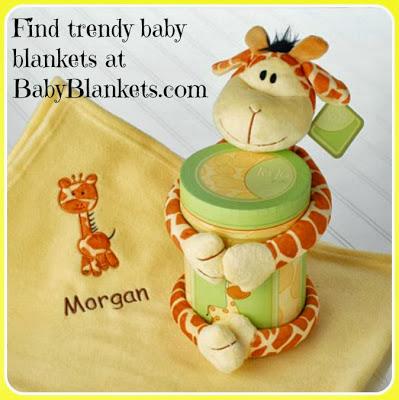 Image via BabyBlankets.com
Keep Your Baby Warm with Trendy Baby Blankets
The weather is getting cooler, which means it's time to start bundling up the babies to keep them warm. What better way to do it than with a trendy baby blanket from BabyBlankets.com! 
What Kinds of Blankets You Can Find
BabyBlankets.com has a huge selection of adorable and trendy baby blankets. There you can find crib blankets, receiving blankets, stroller blankets, sleep sacks, and swaddlers, many of which can be personalized. The blankets also come in a variety of fabrics: chenille, cotton, fleece, muslin, organic, wool, and bamboo.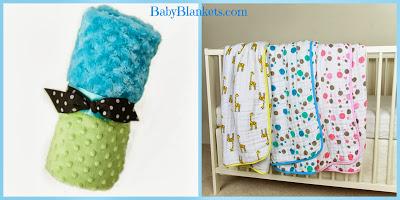 Images via BabyBlankets.com
All of the blankets are incredibly adorable and look so comfy! I have my eye on several of them for the baby, especially the super cute blankets that come with the stuffed animals. I know he would love cuddling up with one!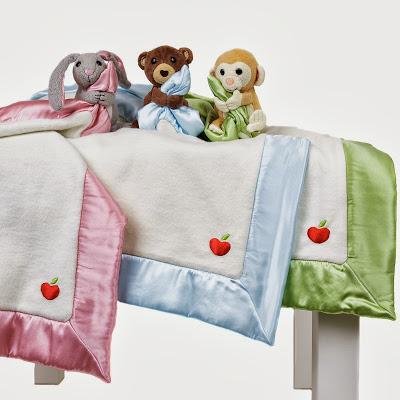 Trendy Baby Blankets for Any Occasion
BabyBlankets.com has trendy baby blankets for any occasion: baby christenings, baby showers, birth blankets, birthday blankets, and more. With the many options of personalization, the blanket you order can be a one-of-a-kind special gift for any mother-to-be or new parent.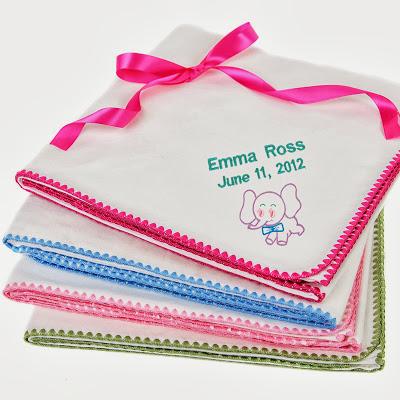 Where to Find Trendy Baby Blankets
To find the perfect baby blanket, visit BabyBlankets.com to view their large selection of trendy baby blankets. 
Which blanket would you choose? Leave me a comment below! 

This is a sponsored post on behalf of BabyBlankets.com and Mommy Hot Spot Army of Moms. The words and opinions are mine. 

Marissa is a stay-at-home mom who writes pregnancy and parenting articles on HubPages as ThePracticalMommy, as well as shares her motherly escapades on Mommy Knows What's Best.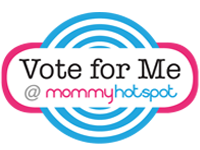 Like what you see? Please vote for this blog by clicking on the image above. It just takes one click. Thanks!