Today I'm excited to share my thoughts on the Keen Bean Scrub. With body scrubs all the rage and predominantly coffee based, this scrub is a great alternative that'll deliver results and leave your skin looking and feeling great.
Keen Bean is a 200g bean and brown sugar based scrub that contains a host of ingredients to exfoliate, moisturise and treat your skin. Like most, this scrub is to be applied onto damp skin (whilst in the shower), massaged onto the skin and then rinsed off. It is suitable for both the face and body.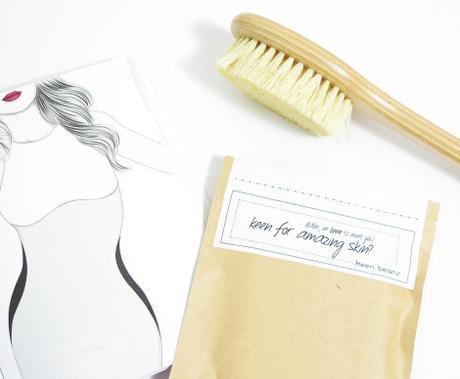 The scrub has a lovely fine texture that will effectively buff the skin but is gentle enough not to irritate it. With a lovely soft scent, the scrub adheres to damp skin well so not much of the scrub is needed for each use as it's able to be applied quite easily.
Immediately after rinsing, your skin has a lovely smooth and supple feel to it. The scrub does however leave a light sheen and film of almond oil on the skin which may not be preferable for some but on my skin that tends to get a little dry during winter, I didn't mind it at all as it added another layer of moisture to leave my skin hydrated.
My mung beans are cooling in nature and help fight acne, reduce skin rashes, pimples and blemish spots.

My soy beans will leave your skin feeling firm, help you diminish wrinkles and reverse sun damage.

My pearl barley will give your skin a shine and leave you looking radiant.

I've also got just a lil' almond oil to keep you soft and lock in all that moisture.
The scrub comes packaged in a waterproof, zip lockable bag and what sets this scrub apart is that it's freshly packed upon purchased so when it first arrives, the scrub is wrapped up in parchment paper (and placed inside the outer zip lock bag) which you then unpack and pour into the waterproof bag for easy use. It ensures the scrub remains as fresh and air free as possible until you're ready to use it!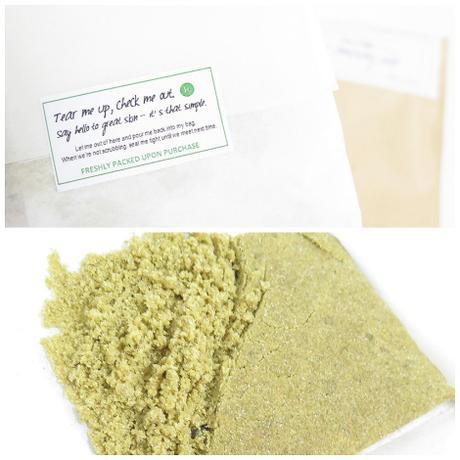 Recommended to be used 1 – 2 times a week and lasting up to 6 months after opening, Keen Bean Scrub retails for $14.95 with free shipping in Australia whilst for overseas delivery, there is a small postage fee. You can purchase the scrub directly from Keen Bean via their website.
Are you a fan of these types of body scrubs?


| Bloglovin' | Facebook | Twitter | Instagram |
*This product was kindly provided. As with all my posts, it is 100% honest and of my own personal opinion. For more information, visit my Disclosure Policy.