KC Royals, Continuing to Get Major Coverage
Our own Kansas City Royals keep getting more and more local, regional and national coverage. The following was in none other than Sunday's New York Times.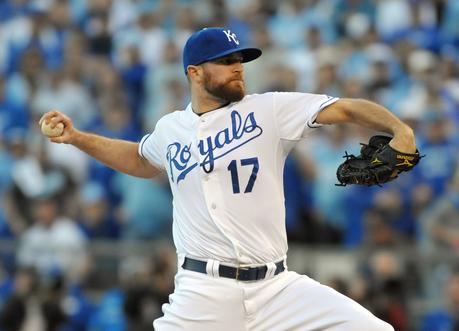 What Davis is doing for the Kansas City Royals almost defies explanation. From the time he became a full-time reliever in September 2013 through the All-Star break, Davis had pitched in 117 regular-season and postseason games. His E.R.A. was 0.80, with 180 strikeouts in 1351/3 innings with no home runs allowed.
"I've been in awe of him since he picked up a ball," said Chris Sale, the overpowering starter for the Chicago White Sox. "He went into that bullpen, and he has been lights out. I'm pretty sure nobody likes facing him. What, has he not given up a home run in two years or something? I can't even go two starts without giving up a home run."
Then, in the much larger picture, check this out from Yahoo Sports a few days ago:
And this from our own Kansas City Star 4 days ago:
Here's hoping, KC Royals fans.