*Press Sample


Happy Wednesday! Today I am back to share with you 3 of the glitter polishes from the KBShimmer Summer Collection.
Shell Shock: "A peach leaning tan polish with holographic gold glitter, magenta glitter, and copper glitters"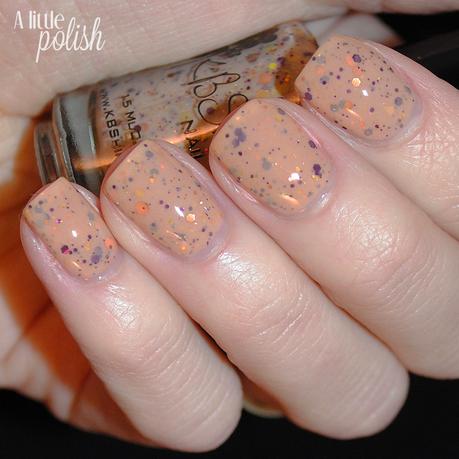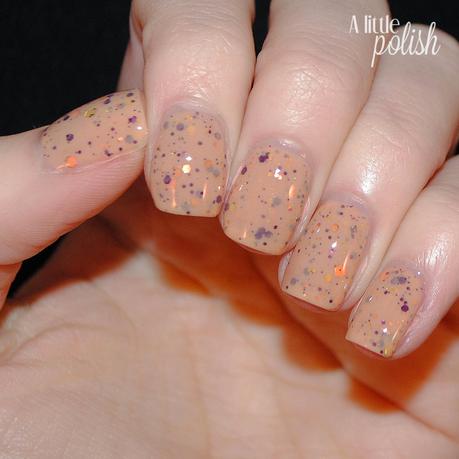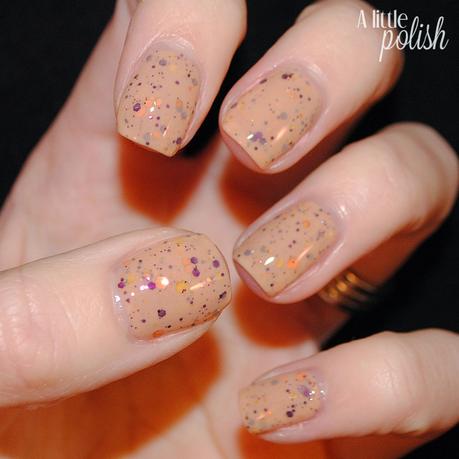 Home Surf:
"A muted teal cruelly with silver holographic glitters in several sizes"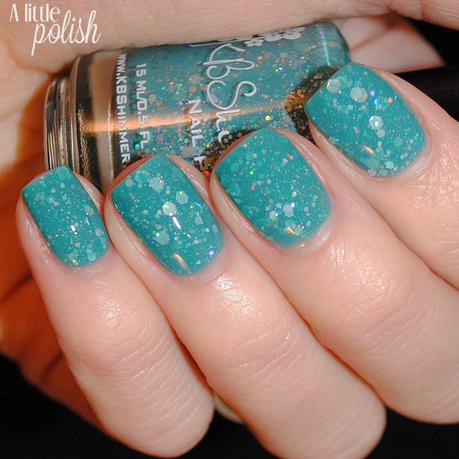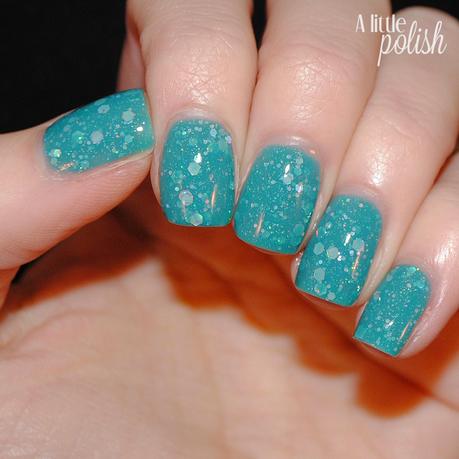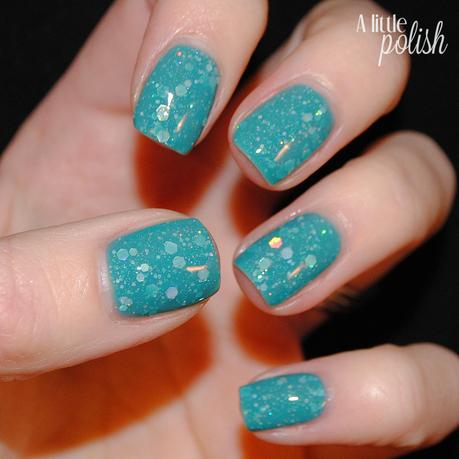 Wave The Flag:
"A patriotic glitter topper with red, white & blue matte glitters and tiny white stars"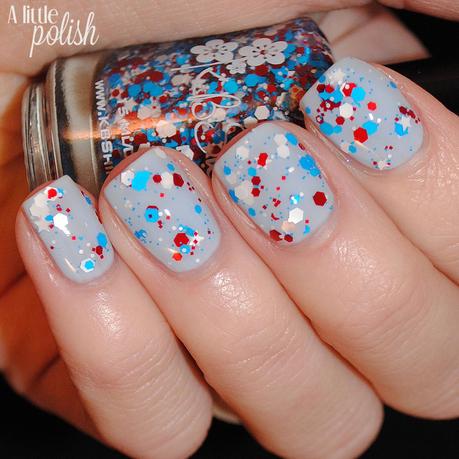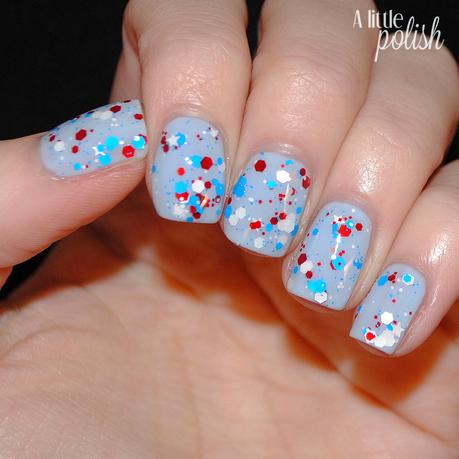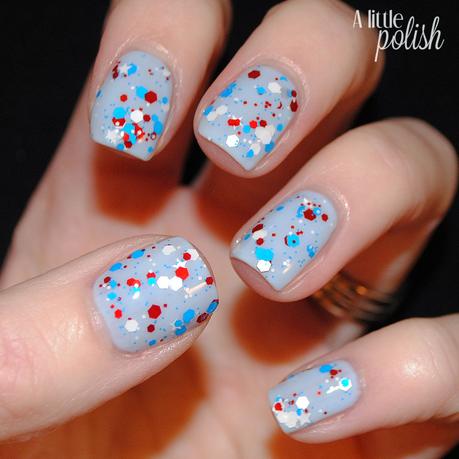 Shell Shock and Home Surf are shown in two thicker coats, as you can see, they have great coverage. Wave The Flag is shown in one coat over a base of Precision Lacquer On Cloud 9.
Since I didn't post an official release for Part 2 (the Glitters) I will list the other shades out below. I think that the glitters have a really great mix of colors and finishes so everyone will be able to find one, two or nine that they like :)
Alloy Mattey!: "Our most bling silver polish yet, packed with micro and fine holographic glitters!"
Vitamin Sea: "An aqua jelly polish with pink, silver and micro holographic glitters."
What Are You Wading For?: "A deeper toned periwinkle linear holo polish with indigo blue shimmer."
Pink-a Colada: "A violet leaning pink crelly polish with holographic glitters in lime green, light blue & pink."
Sun & Games: "A gold holographic polish packed with micro fine glitters for a sunny full coverage look."
We Be Jammin': "A bright magenta with blue shimmer and micro holographic sparkle."
All of these shades will be available for purchase at

KBShimmer.com

(US) and

harloandco.org

(International) on May 15th.
Which of these shades do you think you'll pick up for yourself?
-Stephanie


*Products in this post were provided by the manufacturer for my honest review