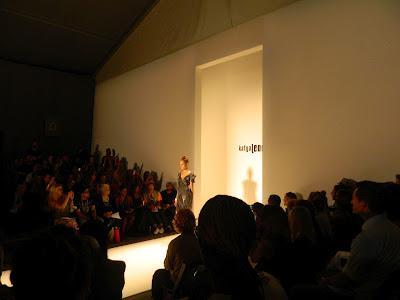 This was the second time I was lucky enough to see one of
Katya Leonovich's collections
in person.
Last September, it was at a presentation and while I enjoyed her dresses I have to admit that many of the denim pieces were not my cup of tea.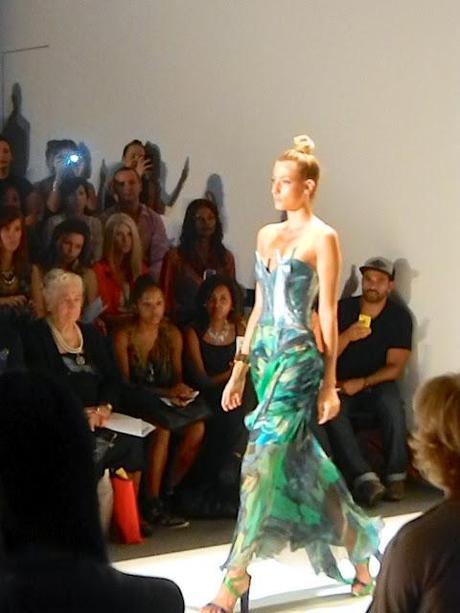 Happily, for Spring/Summer 2013 Katya has embraced her strengths and revealed a modern, feminine take on the futuristic woman. Think Judy Jetson meets Tinker Bell.
Leonovich mixed ladylike fabrics like organza, chiffon and silk with metallic, laser cut leather and even python skin to create a flirty but strong silhouette.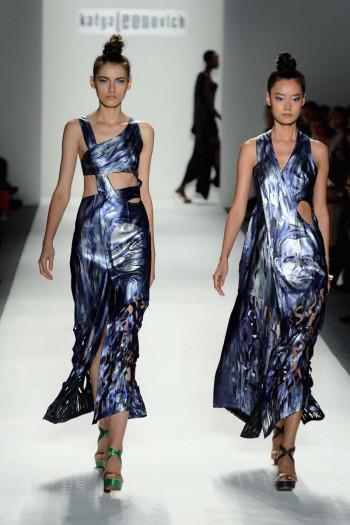 (via Fashion Windows)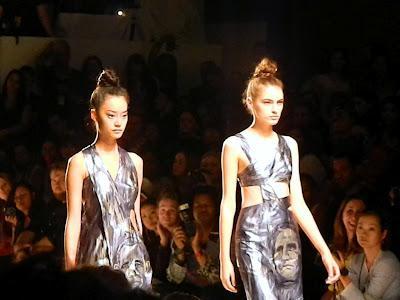 The finale, featuring two models, added a moment of levity to the show, with each girl literally wearing a Presidential nominee on her dress. By the time the collection goes into production I'm hoping that only the Obama dress will get made!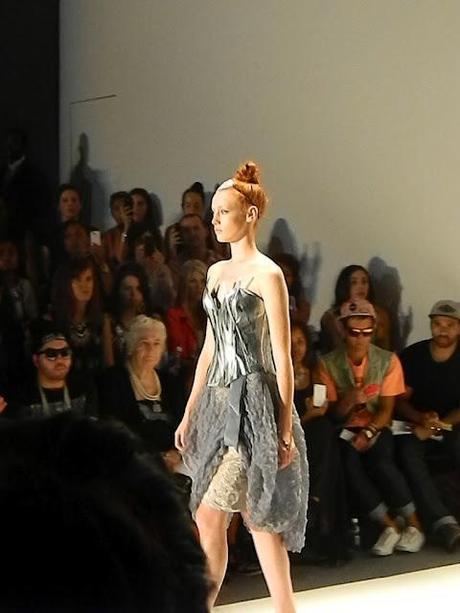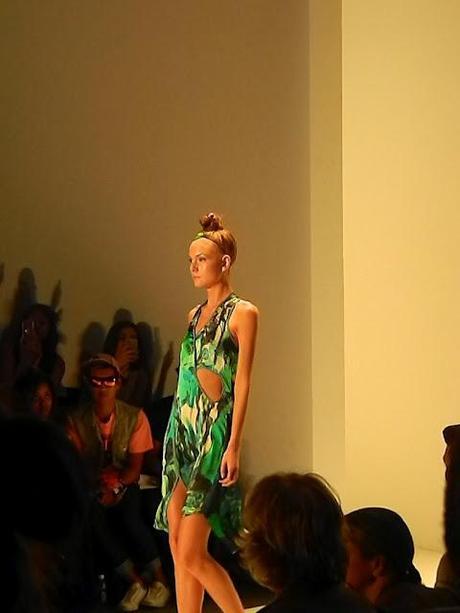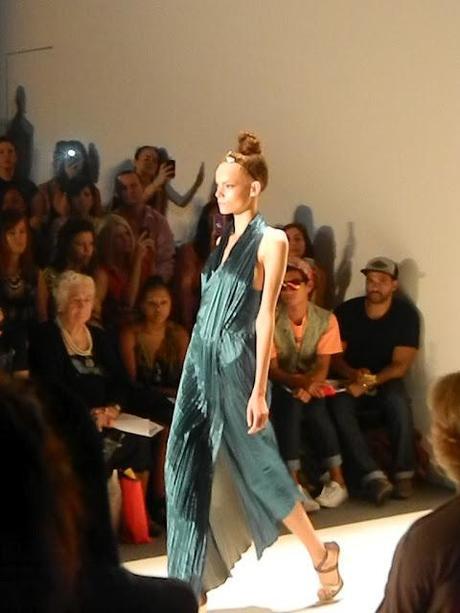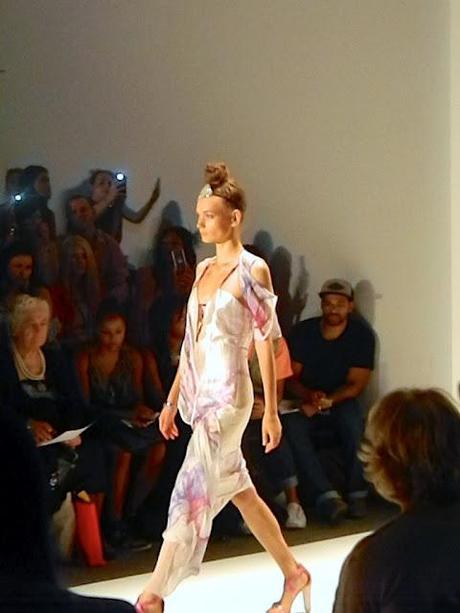 In just two seasons, Katya has managed to refine her voice. Her designs have significantly matured and I'm excited to see what the future brings for this label.
Katya Leonovich
is certainly one designer to watch!
Thank you to Katya Leonovich, and
MAO PR
!
(All photos by The Bostonista unless otherwise noted.)