Yay! The very first video on my NEW CHANNEL is up! :D
If you didn't follow me, here's a quick update: I have started a new, second channel on YouTube, that is called MakeupAndArtFreak - Celebrity Edition. In that channel I am going to recreate celebrity makeup looks. I am NOT saying I look like any of the celebrities who's looks I am going to recreate, OR that I always know the exact products or methods they (or their makeup artists) have used to create their looks. I am just going to try and mimic the looks with the products I have, as close as possible, and show you step by step tutorials on them! :) Hope you'll like it.
P.S - As I am a makeup artist, I will show you hoe I would do it on another person who would ask me to recreate the look. However, keep in mind that same looks might look differently on different people, because of the naturally different face features and skin/eye color.
That said, I really hope you will enjoy this channel and try recreating the looks I will show!
On MakeupAndArtFreak - Celebrity Edition, a new video is going to be up every other Sunday! Make sure to subscribe!
Also, feel free to send me pictures of celebrity looks you would like me to recreate (or pictures of yourself, wearing the looks I have recreated, based on my tutorials) to @MakeUp_ArtFreak on twitter with #MakeupFreakCeleb. :)
Click here to check out the video tutorial on Youtube!
Products I have used in the tutorial:
MAC Studio Finish concealer in NW20
Coastal Scents 88 Eyeshadow Palette
Sigma Eyeshadow Base in Persuade
Sigma Bare Palette
Rimmel London Scandal Eyes in 005 - Nude
Urban Decay 24/7 Glide On Eye Pencil in Zero
Maybelline Great Lash Big Mascara in Brownish Black
MAC Lip Pencil in Dervish
MAC Kissable Lip Color in Woo Me
NARS Laguna Bronzer
Tarte Amazonian Clay Blush in DollFace
MAC Miniralize Skinfinish in Soft And Gentle
Makeup brushes used: Sigma Beauty brushes.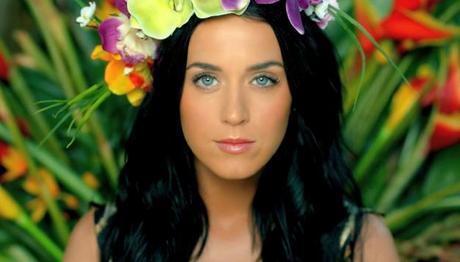 (Katy Perry). Inspiring picture.