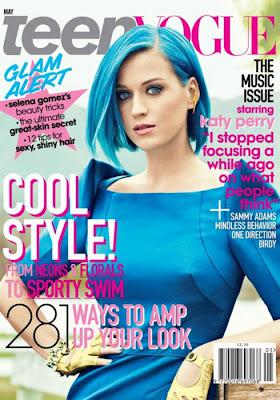 Guess who's taking the cover of Teen Vogue May 2012 issue? Well, it's the pop star Katy Perry. Katy brings blue back to the scene with her cover for the infamous magazine.
The famous 27-year-old pop star talks about fame, friendship, fashion, future, and her documentary that reveals the incredible performances and behind-the-scenes drama of her California Dreams tour 'Katy Perry: Part of Me'.
You better grab this issue to learn more about Katy Perry and her influences and more.
We will see another side of the famous pop star in the coming issue.
Miss Perry tells Vogue, "
On whether she sees herself getting tired of being famous, Katy says that she already is. "I'm tired of being famous already! But I'm not tired of creating. Fame is, I think, just a disgusting by-product of what I do. It's quite a delicate creature — it's a wild animal of sorts. It can love you, and then it can attack you.
"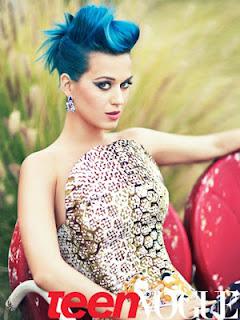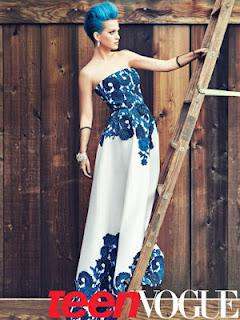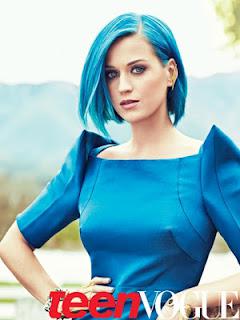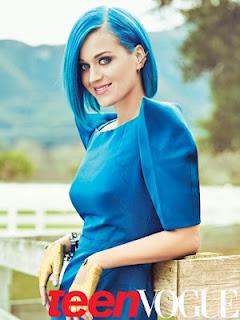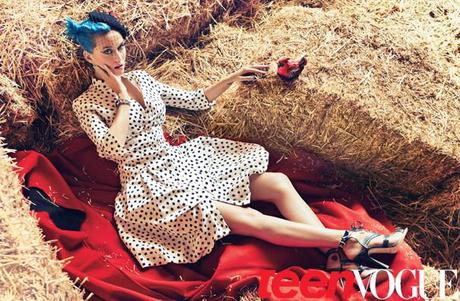 What do you think about the cover?