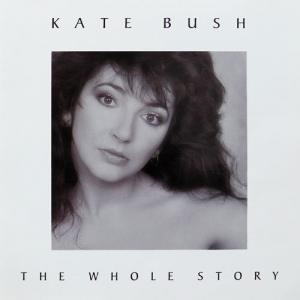 Kate Bush is one of those artists that has had a rather silent hand in shaping modern-day music in the US. While you may have never heard her original music, she has been covered by and inspired numerous artists that are either from or popular in the US and Canada including Coldplay, Charlotte Church, Natalie Cole, Maxwell, Tori Amos, Lily Allen, Pat Benatar, Coldplay, Muse and even rap duo OutKast, among others.
Her music has been featured in such films and television shows like She's Having A Baby (whom Bush thanked director John Hughes in the linear notes of The Sensual World for using her song "This Woman's Work" during the birth scene) and the hit [email protected] television show 7th Heaven.
One of the best parts of the album is Bush's 1986 single Hounds of Love from her album of the same name. The song itself includes sound samples from the 1957 British horror film, Night of the Demon. The sample itself is spoken by actor Maurice Denham.
The coolest thing about Bush is that she extensively melds classical music and pop/rock. She does this well on such tracks as Sat In Your Lap and the new wave-tinged Experiment IV.
Her 1986 album, The Whole Story, essentially highlights the best of Kate Bush's career right up to 1986. While the album is great, it doesn't even begin to cover her. Noticeably absent from this compilation are Them Heavy People from her debut album The Kick Inside and Big Sky. Perhaps this would be better billed as "Kate Bush for Dummies" because, while it doesn't cover 100% of her illustrious career, it is a great introduction to one of the greatest female vocalist England has to offer.