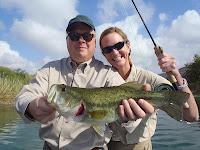 Karl Rove and Karen Johnson
Karl Rove and Karen Johnson don't seem like the kind of couple that would have a quickie wedding. Published reports indicate they have known each other for roughly 15 years. A source tells Legal Schnauzer that they were carrying on an affair while Rove's second wife, the former Darby Hickson of Alabama, was battling cancer.
So why did they reportedly get married in a rush, under circumstances that remain hush hush? Well, leave it to Karl Rove to turn the "sanctity of marriage" into a political calculation. And that's exactly what the Rove-Johnson marriage appears to be.
Why did Rove need political cover at the moment? Well, for one, it's a presidential election year, and Rove is
courting casino moguls Steve Wynn and Sheldon Adelson
in an effort to buy the White House for
Mitt Romney
. But the No. 1 reason might have originated here at
Legal Schnauzer
.
We reported on June 27 that Rove had been conducting a gay affair with Ali A. Akbar, the president of the right-wing National Bloggers Club. Our information came from a letter that Alabama attorney and former GOP operative
Jill Simpson wrote to Bob Bauer
, counsel for the Obama re-election campaign.
Rove had appeared on Greta Van Susteren's Fox News program to level a series of bizarre charges at Simpson, Bauer, and others. Simpson responded with a letter to Bauer, informing him that she thought Rove's rant was driven by fears that he was about to be outed for his affair with Ali Akbar.
What's a political guru to do when pesky reports about his gay affair with a party operative won't go away--especially when the guru has built his career to a certain extent on anti-gay rhetoric? Well, he gets married for the third time--and he does it in a big hurry.
Rove and Johnson got married in such a hurry that we've seen no hard proof a wedding even took place. What date was the wedding? Where was it held? Who officiated? We've seen no answers to any of those questions. We've scoured the
Austin American-Statesman
Web site--that could be considered the happy couple's hometown newspaper--and found no mention of a Rove-Johnson wedding. Wouldn't that be big news in Austin?
Rove and Johnson clearly have quite a history, dating to George W. Bush's term as governor of Texas.
The New York Daily News
reported on
Johnson's apparent affair with the married Rove
in 2005:
Karl Rove has earned himself some gossip payback. President Bush's deputy chief of staff and foremost fishwife is fending off whispers about his friendship with lobbyist Karen Johnson. Rove, who stands accused of using leaks and slurs against Sen. John McCain, terrorism adviser Richard Clarke and CIA agent Valerie Plame, was mom yesterday when we called about Johnson, a never-married, fortysomething GOP loyalist from Austin, Tex. The two are said to have gotten acquainted when Johnson sat on the board of then-Gov. George W. Bush's Business Council. "Their friendship reportedly deepened after Bush appointed Johnson--a little-known spokesperson for the Texas Good Roads Association-- to a seat on his Transportation Department transition team in 2000," Radaronline.com reports. "The plum appointment enabled Johnson's lobbying firm, Infrastructure Solutions, to snare such high-paying clients as Aetna and the City of Laredo.
Notice that Johnson apparently received major financial benefits from her, ahem, relationship with Rove. If a
quid pro quo
agreement was present--and we all have learned that term from the Don Siegelman prosecution, which Rove reportedly helped orchestrate--both Johnson and Rove could have violated federal bribery statutes. For that matter, Dubya's appointment of Johnson to a state board sounds an awful lot like the appointment that the Bush Justice Department determined was criminal in the Siegelman case.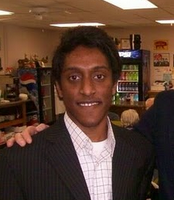 Ali A. Akbar
Was there a
quid pro quo
in Bush's appointment of the "little known" Johnson to a state board--and was Karl Rove involved in the equation? If so, why aren't all three of them facing federal prison terms?
The
Radar Online
piece--titled "A Fork in the Rove?"--referenced Rove's tendency to out certain folks for their sexual leanings:
Last Sunday, in a blistering column in the New York Times, Frank Rich charged that around the time the White House was leaking Plame's undercover CIA status to friendly reporters, Rove's office was publicly "outing" Jeffrey Kofman after the gay ABC correspondent reported on the flagging morale of American troops in Iraq. Rich angrily charged the Republican rumor-monger with fostering a "pervasive culture of revenge" in Washington. Now, in the same spirit, Rove's critics are forcing the married pol to fend off a politically motivated campaign that focuses on his own personal life.
Radar proceeded to break the story about the apparent Rove-Johnson affair. In a followup piece, titled "Rove and a Hard Place," Radar reported that Johnson had grown tired of her dalliance with Rove. In fact, she wound up falling for a guy named Rhett Hard--that name is for real, folks; we aren't making it up--who served as a foreman on her Texas ranch. We can only guess that all the goodies she received via Rove--in the form of government contracts and such--helped pay for the ranch.
How did our gal Karen come to fall into the ready arms of Rhett Hard? Here is how Radar reported it:
In July we reported on the very close relationship Johnson, a single, Austin-based lobbyist, has enjoyed with Rove since they met over a decade ago in Texas. But now that Rove's White House tenure is looking increasingly shaky, friends are whispering that the forty-something lobbyist--who pulls in well over $1 million a year thanks to her administration connections--may be cooling toward the married presidential advisor.
"Everyone knows how close Karen is to Karl, but she's sick of it," says a person familiar with the situation. Johnson's disapproving family has long urged her to settle down with the improbably named Rhett Hard, a handsome ranch foreman whom Johnson has dated sporadically over the last few years. "Karen's dream has always been to own a cattle ranch, and two years ago she bought Cinco de Mayo [the name of her Austin property] and hired Rhett to manage the place. They even joined the Cattleman's Texas Longhorn Registry together."
But while the movie-star handsome Hard shares Johnson's affection for the president (he contributed $2,000 to Bush's reelection campaign in 2004), one Austin social observer doubts that their relationship is going anywhere. "If Rhett hasn't married her by now, he never will," says the source. "Karen has never been married. She's what I call a serial dater."
Hard could not be reached for comment and Johnson did not return repeated calls.
Johnson and Hard wound up getting married in May 2006, but alas, the marriage did not last. That's how Johnson came to be available when King Karl needed someone to fill a breach that his relationship with Ali Akbar helped create.
Will a quickie marriage prove to be the solution to the Ali Akbar problem that threatens the reign of "Bush's brain"? How will the "pro family," "pro American," and "pro white" GOP factions react when they learn about Rove's extracurricular activities with a young black man who has a Muslim-sounding name?
We will have to wait for the answers to those questions. But our guess is that the Ali Akbar story will not go away so easily. The source of the story has a history of being right on target about ugliness connected to the postmodern Republican Party. The source is right on target again--and Karl Rove clearly knows it. That's why he turned, in a desperate moment, to Karen Johnson.