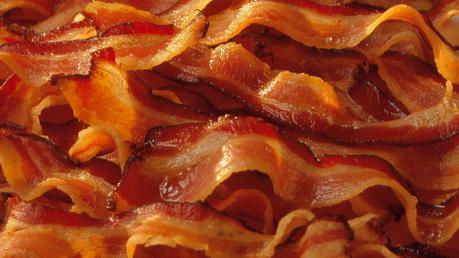 I got to thinking today at work. (I do it constantly, to make clear, not just once in a while).
Anyway, it occurred to me, EVERY CITY IN THE NATION could--and should--have a "Bacon Day."
Right?
Who DOESN'T like bacon?
Other than the vegetarians and vegans, virtually everyone loves this stuff.
Rather understandably.
And what city better than Kansas City--Kansas and Missouri--to start it off?
With our history as a cattle town--including hogs and swine--and then as a food town, too, really, who better than us to kick one off?
There's really an unlimited number of different things you can do with it--appetizers, main course, and now I think I heard people are making ice cream out of the stuff.
There could be events from downtown to the Bottoms to Overland Park to even the higher brow Country Club Plaza.
Bacon Day.
The First Annual Kansas City Bacon Day.
Wait.
Week?
I love the sound of it.
Let's get this party started.