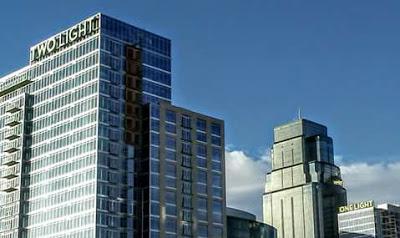 Yes, ladies and gentlemen, Kansas City did, in fact, get yet another good, positive, maybe glowing write up by way of this clickbait article from The Daily Mail. It was in the following article.  
The Biggest City in Every State
What they had to say about us:
Not to be confused with the neighboring city of the same name
in Kansas itself, this is a beautiful city of approximately 480,000 that is often missed by tourists. It said that only Rome has more fountains than Kansas City, Missouri, which also supposedly has more boulevards than Paris. Art deco buildings decorate downtown streets, and the historic city market has plenty of dining and shopping options, as well as a farmers market. The 18th and Vine Historic District houses the American Jazz Museum as well as the Negro Leagues Baseball Museum, and other museums in the city include the National World War I Museum and Liberty Memorial, Crown Center (home of Hallmark Cards and the Hallmark Museum), and a few art museums to boot. The Crossroads Arts District has been referred to as the SoHo of the Midwest, and is particularly busy during the summer. The Kansas City food scene is another reason to stop here. Barbecue food is a local specialty, and the American Royal BBQ Contest is the largest of its kind.
Not just the biggest city in the state but maybe one of the best, as well?
Enjoy your Sunday, y'all.