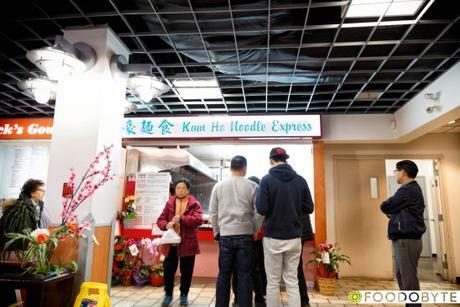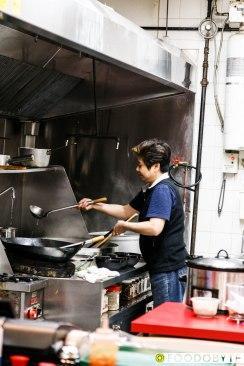 First, it was Ho Yuen. Then Kam Ho. Now, it's Kam Ho Noodle Express. Yep, the husband and wife duo has made their return to the food scene, serving up their classic Hong Kong noodle and rice dishes at the Pacific Plaza food court in Richmond.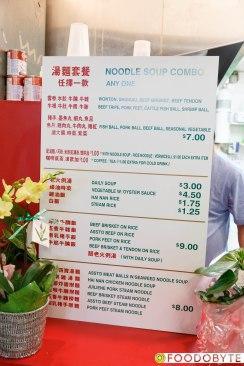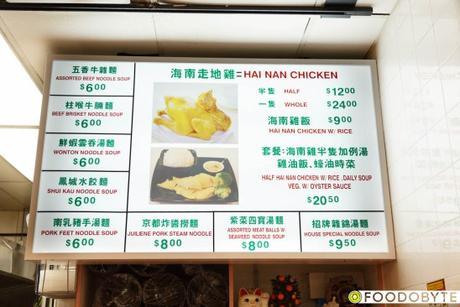 To go along with its smaller location, the menu has been effectively tailored to showcase the best that Kam Ho has to offer. Fasha, Masha and I all picked soup noodles, just with different toppings.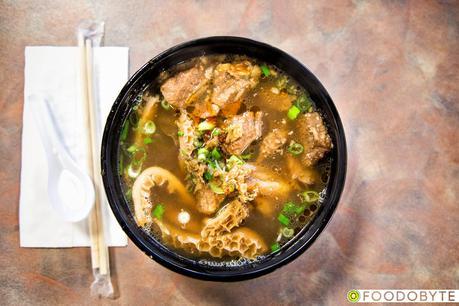 Fasha ordered the Beef Brisket and Tripe. The broth is the same for all the noodles, and it can get a little bit salty towards the end, especially for me since I typically eat very plain foods at home. I'm thinking that I might just ask to have some hot water added to the broth to lighten it up in the future.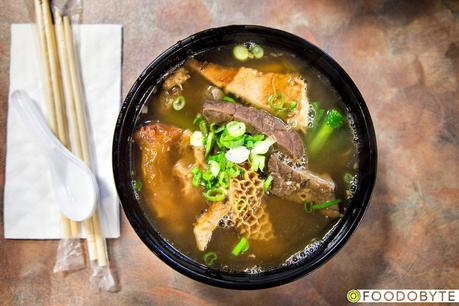 Masha ordered the Beef Tripe, Pancreas and Tendon – definitely a wide range of textures in this bowl.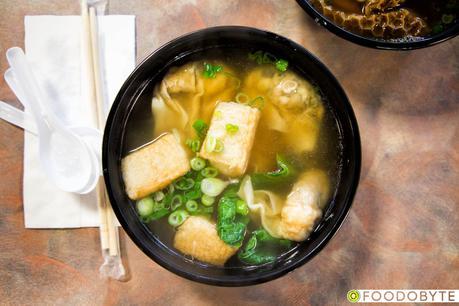 And for me, I got some Fish Cakes and house-made Shui Kau!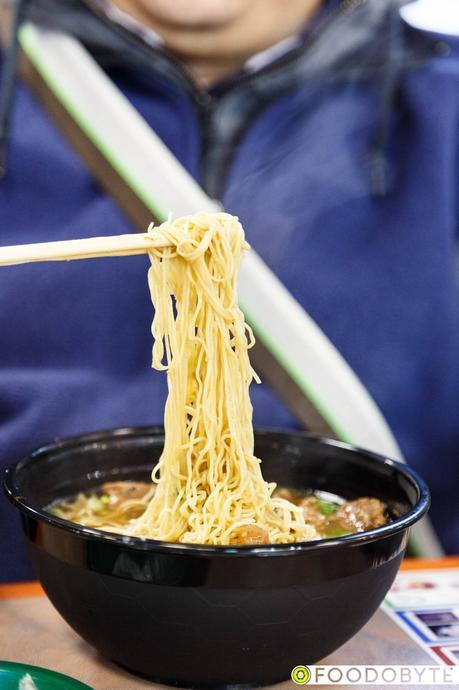 Just like the proteins and shui kau, the noodles were also made in-house! They have a significantly bouncier texture than the generic packaged stuff.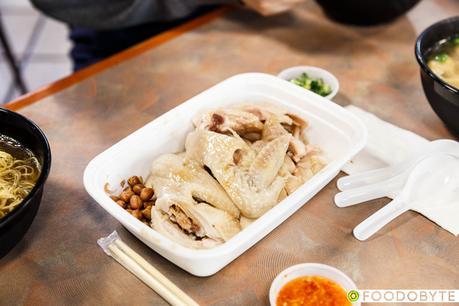 I've never really had the Hainanese Chicken back when Kam Ho was a full-blown restaurant, but having it now made me realize what was missing in my life. Yes, despite being around chickens all my life, I was still amazed by Kam Ho's chicken. I usually tear off the skin when I eat chicken, but I just couldn't with Kam Ho's. Because of the meticulous temperature control while cooking, it seemed like the skin and meat became one, as the meat was so tender and smooth.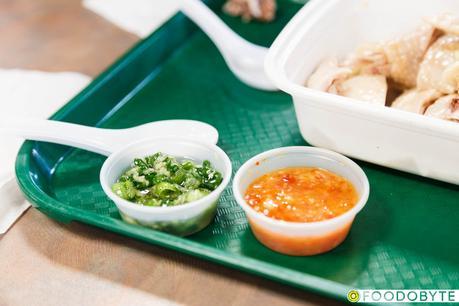 The chicken came with two sauces. The green one was made with green onion, ginger and oil. The red one gave a spicy tang.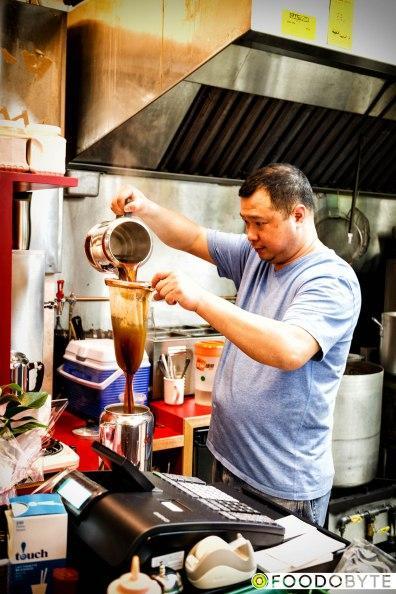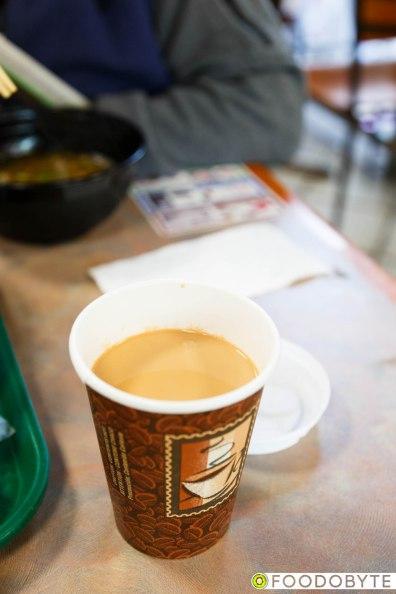 Back in the day, I would order a Hot Milk Tea whenever I went to Kam Ho. Today's no different. And they make it no different: fresh, smooth and bold.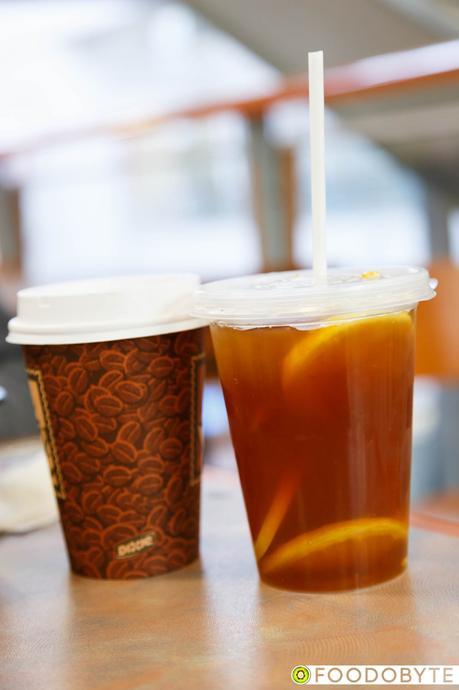 They made an extra Lemon Tea, so they gave that to us. Very refreshing, especially with the thick lemon slices.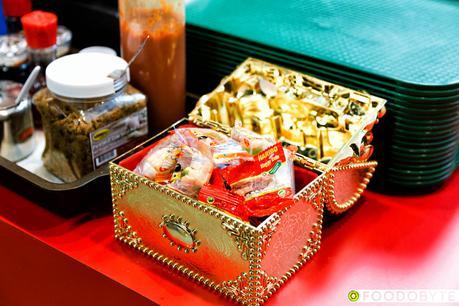 Overall, I'm super happy that they're back. My family and I have eaten there several times for lunch and dinner in the past couple of weeks. And I actually prefer their new location in the food court; there's more space and you can sit wherever you want! Plus, there's compost and recycling!
Final Bytes
Pork feet are a must order! (Sorry, didn't take photos of it)
Open only from 11am to 6pm
Lots of parking available
Foodobyte's Rating


to eat / to recommend
---