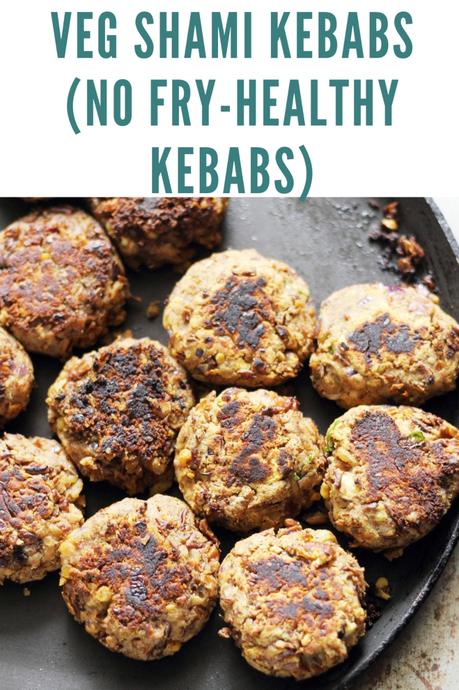 For the days when you don't want to make rotis and yet want to eat something healthy and fulfilling, Kebab is your answer. Previously, on my blog I have posted Lentil Seekh Kebab (Dal k kabab) and Mixed Vegetable Kebab recipes. Honestly, if not fried kebab can be very healthy and nutritious. Today we will be talking about Chane Ke Kebab.
How many types of channa we have?
We have four kinds of chana in our legume family.
-kabuli chana (chickpeas) also called as chole or white garbanzo beans.
-Kala Channa (brown/ black chickpeas).
-Hare Chana, these are fresh and you don't need to soak it overnight and are green in color.
-Chana Dal, basically it is baby chickpeas that has been split and polished and is a form of a lentil.
And you can make kebab with all the four kinds mentioned above.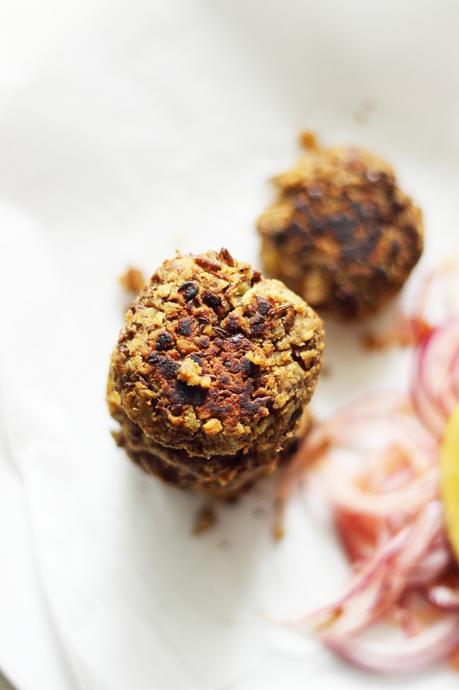 Today it's about
Kale Channe Ke Kebab
which is also called as
Shami Kebab
. And this is a vegetarian version of it. You will see tons of recipes on the internet from all the amazing chefs such as Sanjeev Kapoor, Tarla Dalal, Hebbars Kicthen and many more. I honestly wanted to make a healthier version of it-no deep frying and no paneer and potatoes. Just the protein rich patties which, tastes just like shammi kebab.
Why do Shami Kebab break?
Ideally shami kabab is made with boneless meat and thus it is easy to bind it. These ones are veg shami kebabs and so it might break easily. To avoid breaking of kebabs while frying, make sure that kebabs are binded properly and there is no water in the mixture.
How to make shami kebab thick?
A lot of time this question is asked and yes it is an important question, because if the kebabs are not thick enough you will be left with crispy top and bottom layer which wont taste like kebab at all. Thick kebabs means crispy layers and melt in the mouth consistency inside the kebab. So, how to make kebab thick is also by paying attention to the mixture-it should have no water-period!!
How is veg shami kebab made? What to use to make good veg kebab?
There are so many things that you can use to bind the veg kebabs. You must use ingredient that helps to absorb water from the chana and gives you a good texture. I have tried using boiled potato, grated/mashed paneer, bread, bread crumbs and roasted chana powder/chickpeas flour (besan) and all of them does the trick. Since I am talking about healthy shami kebab without frying, I defiantly wanted to make the one without aloo. I used a slice of a bread and that did the trick and also made the crust crispy.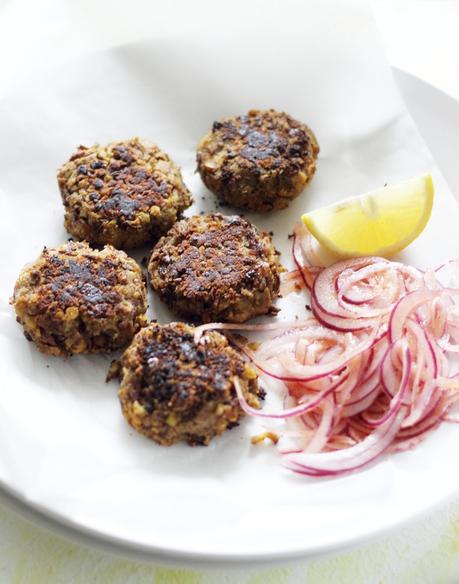 How to make smooth shami kebab? How to make melt-in-mouth shami kebab?
Make sure that channa or chickpeas is boiled properly. Over-boiled chana is easy to mash and will also give you that perfect non-veg kind of velvety texture. Secondly, remember everything you added in the kebab is already cooked, so all you need is a cooked crispy layers on both the sides so don't overcook kebabs otherwise you won't get that velvety taste.
Can you freeze shami kebab?
Yes, you can. These should do well in the freezer for atleast two months. You can cook the kebab and then freeze it in a air tight container or Ziploc bag. Defrost it in the fridge for atleast 8 hours and then heat it again on the pan before serving.
How to make Shami Kebab healthy?
Do not use potato or paneer for binding; instead use roasted besan or gram flour. You can use bread crumbs or a slice of brown or white bread too.

Dont fry it. I just used little oil and roasted it on a non stick tawa. Every ingredient is already cooked, so all you need is crispy coating and that can be done just by roasting the kebab too-why fry it!
How do you eat shami kebab? What do you eat shami kebab with?
This is one amazing party starter or appetizer. It looks great and your guests feel that you worked very hard on this. You can serve it as a starter with any chutney or ketchup. Or you can make it into a main meal item by serving it inside the wraps or pita bread with some salad, mayonnaise or yogurt.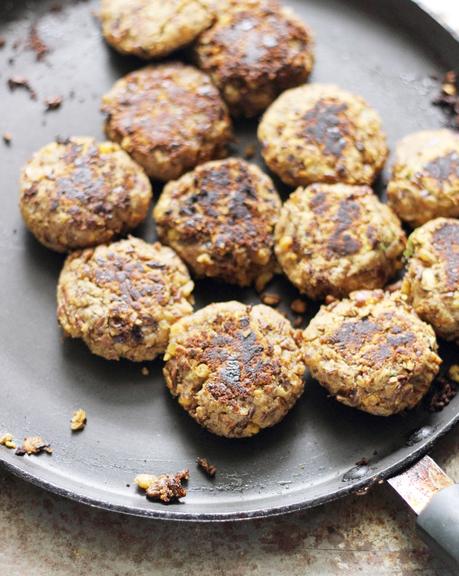 Lets see how to make Veg Shami Kebab, Kale Chane Ke Kebab.
Ingredients:
1 cup brown chickpeas soaked overnight in the water
2 cups water
1 teaspoon salt
½ teaspoon turmeric powder
1 inch ginger grated
2 cloves garlic grated
1 green chilli finely chopped
3-4 tablespoon chopped coriander leaves
2 teaspoon garam masala powder (recipe here)
¼ teaspoon crushed fennel seeds/saunf
¼ teaspoon crushed coriander seeds
1 slice bread
2 tablespoon roasted gram flour/besan
4 tablespoons oil
¼ teaspoon chaat masala (recipe here)
Method:
Drain the water from the chickpeas and pressure cook the chickpeas with 2 cups water, salt and turmeric for 4-5 whistles. When the pressure is released, drain the chickpeas and let it cool down.
In a mixing bowl, add ginger, garlic, green chilli, coriander leaves, garam masala, crushed coriander seeds and fennel seeds. In it add boiled chickpeas and start mashing it with a masher. Mash it till you have smooth mix ready.
Add in bread and roasted gram flour. Make soft dough. If you feel that there is water left then add more bread.
Heat the oil in a non stick pan. Add oil.
Divide the kebab mix into 6 parts and make a ball out of each one. Flatten the ball and form a shape of a disc.
Roast it on a pan on medium heat till it becomes golden and crispy. Turn on to the other side and roast again.
Sprinkle some chaat masala on the cooked kebab and serve hot.