Last night, I met my cousin for dinner at Kaia Wine Bar, an absolute gem of a oenophile locale. I couldn't believe I'd never been there before, being that I love wine and it was so close to both of our apartments... but such are the challenges of living in New York, I suppose. Ha, right. One of many at least.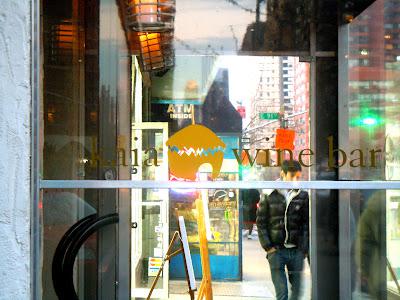 Anyway :) I'm infinitely glad she'd suggested it. In an attempt to convey how wonderful of a place this was, let me share a little background information courtesy of the venue's founder, Suzaan: "Kaia means 'hut' in South Africa. Spoken in our eleven languages - warmly it refers to our home... I hope you find a place at my table and enjoy yourself as if you were in the kaia where I grew up."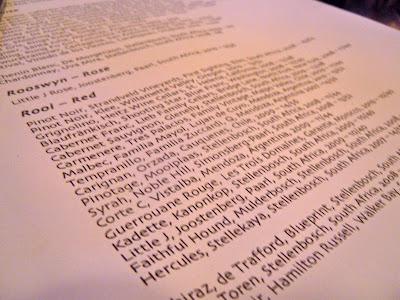 The same Suzaan who wrote the words above and opened the South African wine bar was also our server last night. We began with drinks first. Wine, of course. It was a beautifully warm evening so my cousin wanted white. When she couldn't figure out which one, Suzaan poured her three Sauvignon Blanc samples to help her choose. As for me, I was craving red (as usual) so I ultimately decided upon the Mooiplaas Pinotage. It was probably one of the best red blends I've ever had. Seriously though. I gladly enjoyed three generous glasses.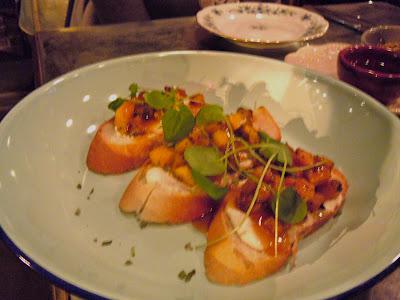 As for food, my cousin and I agreed this was the place to familiarize ourselves with South African cuisine and were eager to try a variety. Thanks to her pre-dinner Yelp review research, we were quick to order the first two plates. We began with botterskorsie en salie (butternut squash, ricotta cheese, and sage "toasties")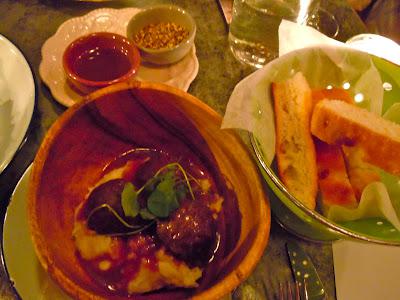 and buffel frikadelle (bison meatballs with gravy and celery root purée). Both dishes were beyond delicious, so savory and flavorful. Alongside them, we also enjoyed traditional South African bread--first dipped in extra virgin olive oil, and then in a blend of seeds. Afterwards though, we found ourselves still hungry.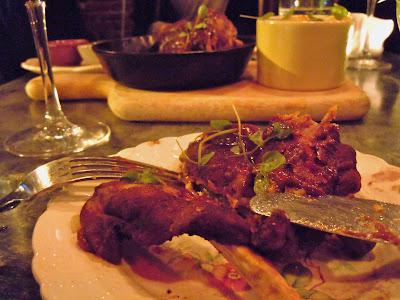 So we asked Suzaan what she thought we should order next. Trouble was, after raving about most of the choices on the menu, she declared that we were basically asking her to choose her favorite child :). We eventually went with the vark ribbetjies met wortelslaai (bbq baby back ribs with carrot salad). So, so good! The many multicultural influences in South Africa have obviously created a delectably unique kitchen. Dinner at Kaia Wine Bar could not have been more perfect.