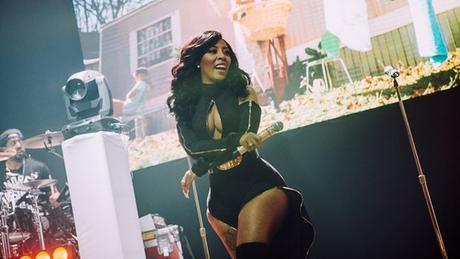 K. Michelle may still be on my annoyed list for going off on Angela Yee, but that's not stopping me for writing about her and her album More Issues Than Vogue. The album comes in at number 2 on Billboard Top 200 Album. But it was her lowest first week sells to date. See how much she sold below.
First Week Sales: 59,000   (Pure Album Sales = 54,000)
I guess that stunt with Angela Yee didn't help her with her sales #poordat.  more Issues Than Vogue is K. Michelle's third consectuive album debuting in the top 10. Rebellious Soul opened at No. 2, while Anybody Wanna Buy A Heart? debuted at No. 6. I guess bad publicity won't help sell albums or even get them stramed.