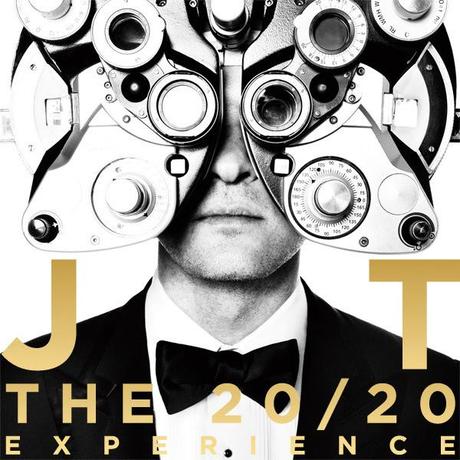 The seeds of Justin Timberlake's pop experimentation could be heard seven years ago on the singer's sophomore album Future Sex/Love Sounds, but its taken time and some outside thinking to see them bloom into the wild flowers you see, or rather hear, before you on his comeback LP The 20/20 Experience. His third installment is overly self-indulgent, iffy on the lyrical front and features a somewhat narcissistic mosaic of sounds lathered in messy conceptual glue — that being said, you cant stop yourself from being charmed and ultimately won over by Timberlake's highly infectious songs.
Teaming up once again with Timbaland for the production side of 20/20, the pair are quick to demonstrate that their partnership most definitely brings out the best in each other. The focus on this record, though, differs from that of their previous collaborations. While the synth heavy, sci-fi sounding pop of Future Sex/Love Sounds hasn't been abandoned completely, this record see's the two Timbas opt for a slanted approach, opening up their palette a little wider in the process. One prime example is the definitive soul influence on The 20/20 Experience – from the dominant brass instrumentation on lead single "Suit and Tie", to the guitar tones and string arrangements that populate the likes of "Pusher Love Girl" and "That Girl", the songs' structures and melodies, not to mention Timberlake's choice of tempos and rhythms, call back to the hey day of soul.
The record also manages to tip its hat to a number of pop stylings, time periods and artists throughout the years. On "Let The Groove Get In" Timberlake appears to be unashamedly channeling the musical spirit of Gloria Estefan, complete with Miami Sound Machine. The dream-like, pitch-shifted opening of "Strawberry Bubblegum" meshes an 80′s neon glow with what you'd imagine a syzzurp-soaked Barry White might sound like. Despite being peppered with hints, streaks and layers of retrospective sounds,  these elements are still mixed together with distintive production.
The funky, futuristic style of Timbaland is most definitely present throughout the album, acting as a kind of counterpoint to the more analogue and acoustic instrumentation. Sonically, the tracks sound just as rich and as sharp as they ever did, but the throwback to Timbaland's older style, though, is what really snaps your ear drum to attention. Album highlight and stand out track "Dont Hold The Wall" brings back the tribal-like ethnic percussion he was once famed for, featuring a real Missy and Magoo feel that melts together his throwback signatures and contemporary stylings with ease and great effect.
As a dyed-in-the-wool music freak who's partial to a bit of everything and anything, I've spent many a year defending pop music, and, as a whole, The 20/20 Experience demonstrates why I should continue to do so. Ambitious, bold, ballsy and brash, but with a some stylish moves and smarts behind it, JT's comeback is far from perfect, but its certainly an enormous amount of fun.