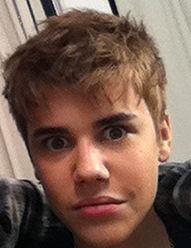 I understand that
Justin Bieber
is a 16-year old Canadian singer. I understand that one of the reasons he's famous is because of his hair style. And now, I understand, he
changed his haircut
. What I don't understand is why this is world news. But it must be important because:
* It was unveiled on television.
* All the hair that was cut was given to charity to auction.
* Because he changed his hair style, he lost 80,000 followers on Twitter.
* Headlines scream 'Justin Bieber shocked the world with his new haircut.'
* Justin Bieber caused hysteria among thousands of his fans.
* Google has realtime updates about Justin Bieber's new haircut.
The Presurfer