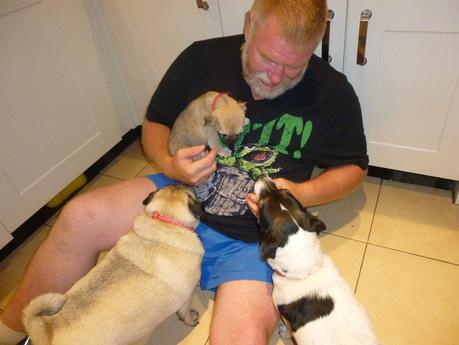 If Lovely Hubby looks tired in this picture it's because it was eleven o'clock at night and he had just worked all day and then driven over 300 miles to bring me this lovely surprise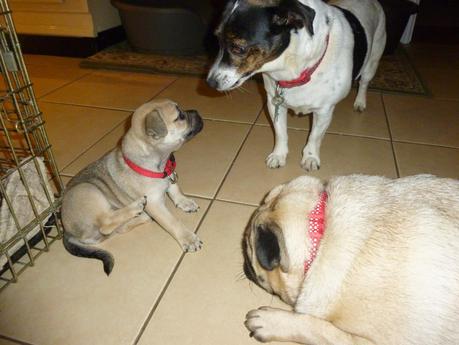 I was instantly smitten and the girls, Rosy and Suky welcomed her with just a modicum of suspicion.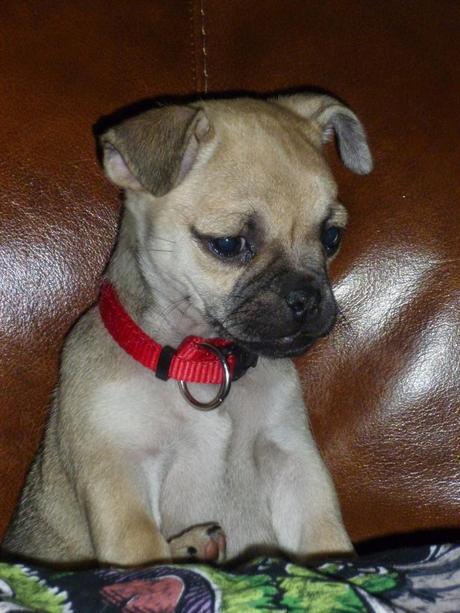 She is called Charley and she is a second generation Chug.  Both her parents are Chugs ... that is they are cross Chihuahua cross Pugs .... and she is GORGEOUS.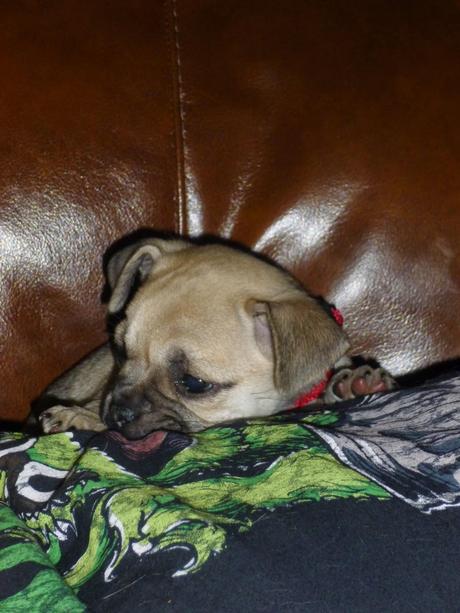 A lovely little handful of puppy charm.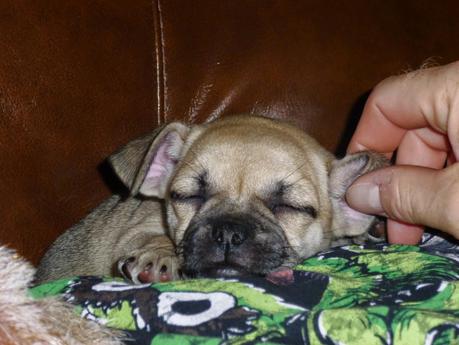 That whizzes around like a miniature live wire and then crashes and sleeps.  She takes every new experience in her stride and accepts everything.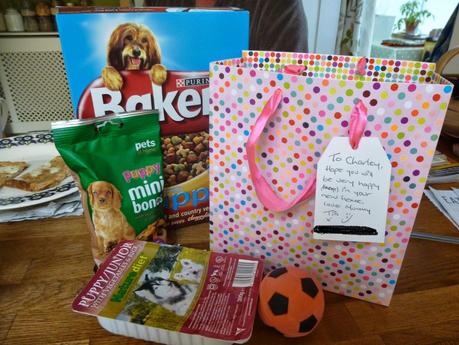 She has come from a brilliant background.  The lovely guys Lovely Hubby bought her from own both the parent dogs and once they heard on the grapevine that there was a chance we would buy her and that we already owned a Pug, had turned down a couple of what they considered to be unsuitable homes, and kept their fingers crossed we would be tempted .... we were.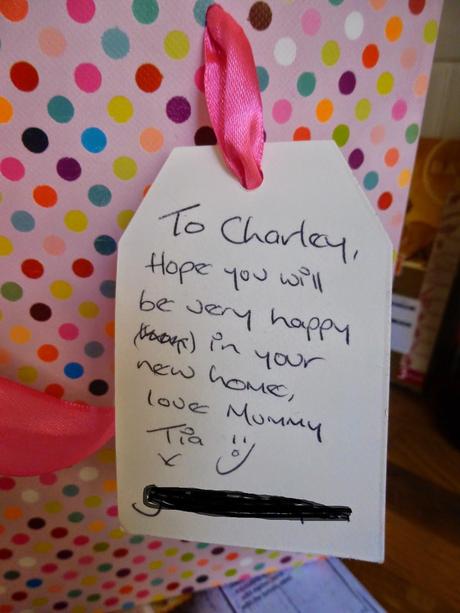 You know they care when she comes with a lovely gift bag like this ...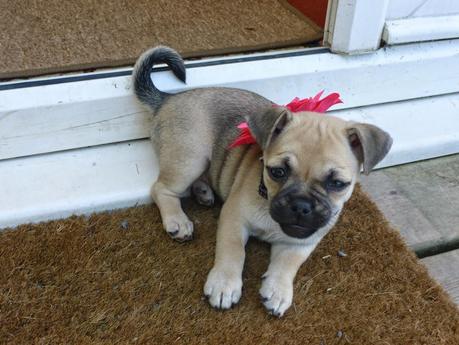 ... and a matching flower for her collar

:-)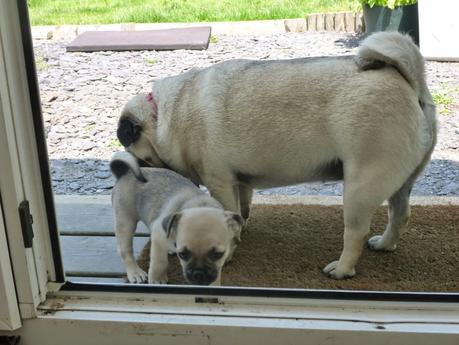 Suky has gone all motherly ....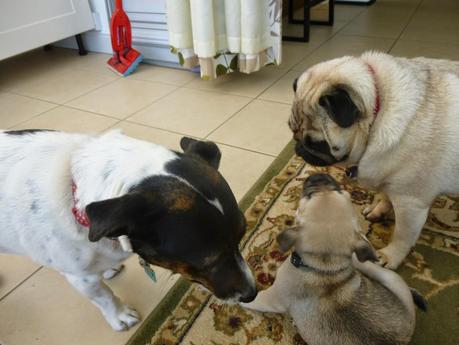 ... and Rosy just wants her to know who's boss, but in a nice way.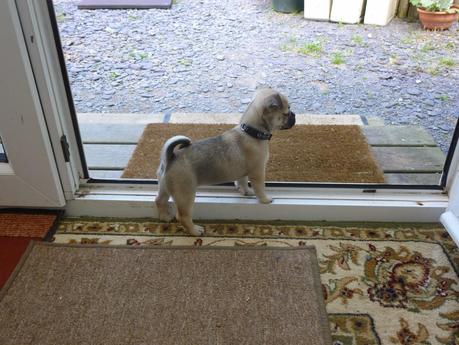 In the couple of days that we have had her she has settled in really well.  It must be so strange for her to be away from her brothers and sisters and her Mum and Dad, and the people she has known since birth but she is coping wonderfully.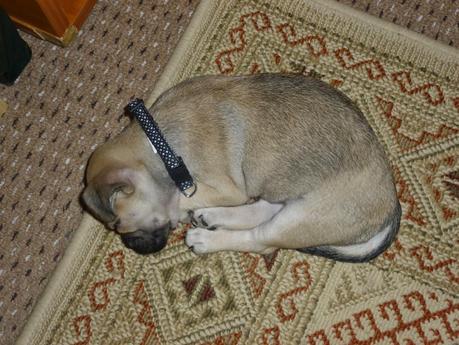 And after a trip to the vets for her first vaccination, she is sleeping peacefully at my feet as I type this.   Charley Chug ... welcome to our family ... you will be loved.   Sue xx