"I participated in a Influencer Activation on behalf of Influence Central for

SwimWays

. I received product samples to facilitate my review and a promotional item to thank me for my participation."
When we found out we were moving to the south, I didn't know how I would handle the heat. I had been on vacations to South Carolina and North Carolina but living in the south would be a whole different ballgame.When we got here, it was the end of December and it felt like fall. This isn't bad, I thought. It's actually nice not to be in a blizzard right now! 
But then April hit. And this midwesterner didn't know what to think. How was it so hot already? Well if I only knew... that weather wasn't hot... come June, I was pretty much melting! How would we survive this heat?! The only way to be outside was in a pool. And we needed to find one fast.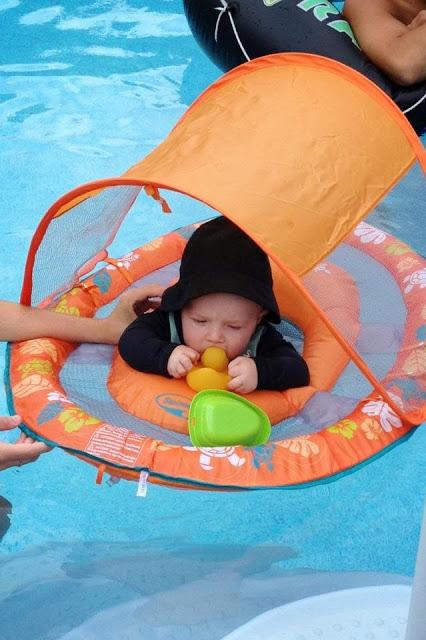 And once we did, we were there every weekend! P was so little last year that she spent most of her time in the kiddie pool and splash pad. But now that she's mobile and going to want to be in the big kid pool, I needed to prepare. We had used a SwimWays raft when Nolan was younger and loved it. He was too small for other flotation devices, so this was the perfect compromise. And the sun shade? Lifesaver! We all know that baby skin is super sensitive when it comes to the sun :) 


The Baby Spring Float is perfect to introduce baby to the water. They feel safe while getting to explore the newness of being in water deeper than the bathtub. SwimWays created this line so children would feel more comfortable when it comes to learning how to swim. Children should never be forced into the water because it could scar them from wanting to try again. A smooth transition will help them feel confident and learn to love the water. SwimWays has been helping children learn to swim for over 40 years and I'd say they know what they're doing at this point :)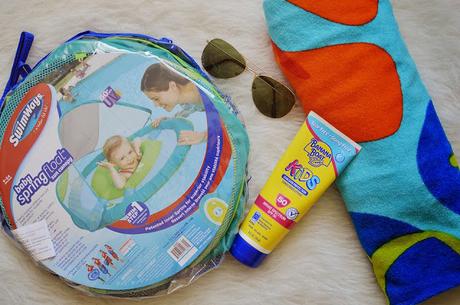 National Learn to Swim Day is May 16th. This day is designed to remind parents to kick off summer safely by teaching their children swimming safety instructions. Learning to swim is such an important life skill and all children should have the opportunity to learn how to do it. This will be the fourth annual National Learn to Swim Day... so take advantage of it if you can! 
I can't wait for the pools to open up and to get some good quality family time in. Some of the best times are spent soaking up some rays, listening to music, and kicking back in the pool :)