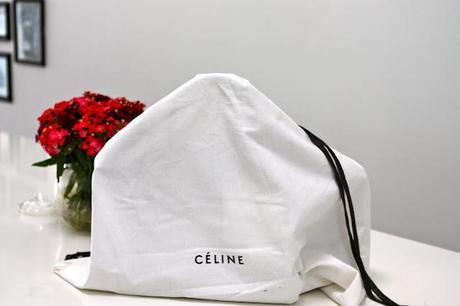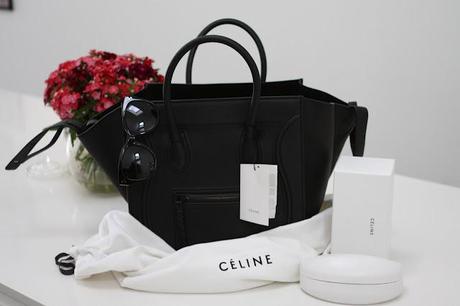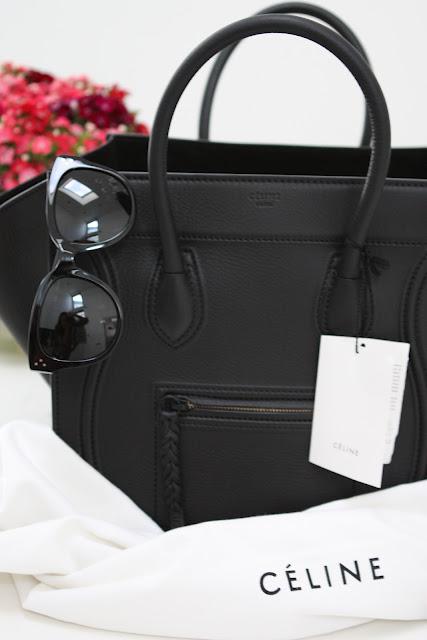 Just over a month ago I came of age (hard to come to terms with!)!!  What you see above is the wonderful gift that the beautiful Mr LSB gave me for my birthday,and it arrived all the way from PARIS on my doorstep just yesterday!
The Story of The AMAZING
When Mr LSB presented this gift to me (originally in paper format) on the big day, there was a squeal of delight, a few tears due to the excitement and also some good times there after!  Woo!  Yes, probably too much information!
The story began in December when he was trawling the internet to find the Celine Phantom bag & Celine Audrey sunglasses - he went ALMOST around the globe trying Australia, America, Italy, London and finally France!  After months of to'ing and fro'ing he finally managed to convince the guys at Celine that it was imperative that he get the bag and sunglasses for my birthday!   They told him that they were no longer making this range of bags... he almost gave up and started on another mission... until a week later, he received an email from Celine advising that he was in luck!  They advised that they would happily have one made especially....  yes, it was an OMG moment when I was told this!
Prior to this outcome, my baby almost got stung from a dodgy seller who claimed the bag he was selling was Authentic only to realize that it was not and that if he had indeed transferred the funds to them we would likely have never seen the funds or the bag!
So after 2 months of trawling the world to find the AMAZING and 1 month waiting for its arrival, here it is and I could not be any happier! 
I really am the luckiest girl in the world, with the most generous, loving, thoughtful and most handsome husband in the world!  
I love Mr LSB - you continue to rock my world 11 years onwards together!
Big Love,LSB
xoxo