I'm sorry I haven't been posting. More for me actually, you all know how happy this space to write makes me. Not to say that I haven't been wearing make-up—well, not much really, as I am a shut-in toiling over my laptop to earn the money to actually do make-up. 
And there is a lot to write about:1.The simplest smoky eye I've ever learned.2.The interesting thing about black and white photography.3.Make-up for a wedding guest and dealing with the little growler at her feet.  4 An addition to the pro kit arsenal which is just oh so pretty. (hauls, too)5. My first shoot as a make-up artist. popped my cherry earlier than i expected. (that's what she said.) And most importantly:A Jumongous Announcement with Giveaway Extravaganza Bonanza! (yay for hyperbole and noontime shows!) Here's the new thing in my arsenal,
ang ganda niya 'day
!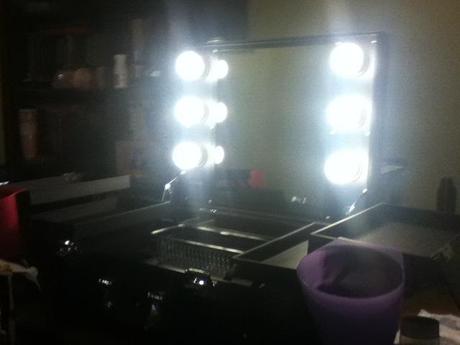 It's getting stormy around here in Neo La Vista, so stay safe everyone. Oh! Happy Teacher's Day! 
Permalink | Leave a comment  »