I was recently made aware of fellow doonhamer, Gail Bryden who founded and developed her own natural skincare brand "Just Be Botanicals". As soon as Gail told me that the just be botanicals range is all handmade in Scotland using purely natural ingredients, I was eager to try out the products.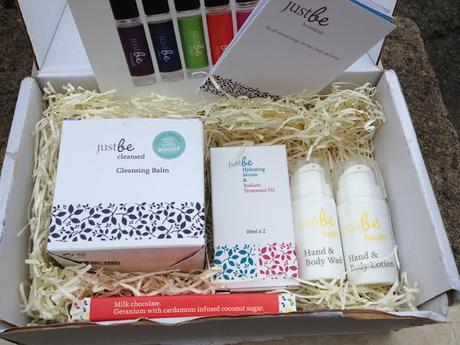 Gail kindly sent over a few products for me to try out from the award winning range and I thought I would let you all know my thoughts.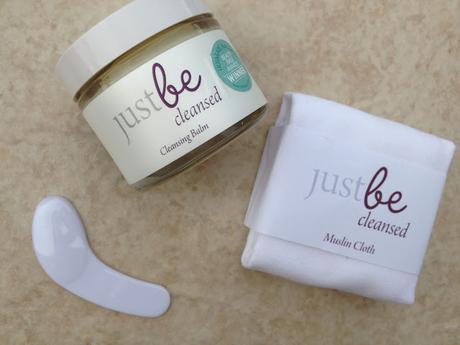 Just Be Cleansed Cleansing Balm
I had read online that skincare GODDESS Caroline Hirons was a big fan of the Just Be Cleansed Cleansing Balm. Instantly sold. I was really excited to try it out and thought the best time to put it to the test was after a big night out with the girls. Yup, you all know what that means - Waterproof Mascara and copious amount of contour. Normally, I'd scrub my skin to within an inch of it's life just to feel clean again, but this cleansing balm went above and beyond with it's magical powers! Included is a muslin cloth and a little spatula to get the product out. A small amount goes a pretty long way and it is easy to work with. It smells like jojoba (which is one of the main ingredients) and contains coconut oil & Vitamin E. I just worked this into the skin and then gently worked it into the eyes. It took roughly 2 minutes to remove 8 hours worth of makeup.  Pretty damn good right? After using this, my skin felt moisturized and I actually didn't even bother putting on any serum etc that night. Obvs, it had nothing to do with the fact that I lost my glasses and had taken my contact lenses out before locating them and falling asleep on top of my pajamas rather than wearing them. #Girlsnightoutfail
I've used this a dozen times since then and I just love it. It has overtaken my love for the Liz Earle Cleanse & Polish, the Clarins Anti Pollution cleanser and even the Body Shop Vitamin E cleanser. It is the love of my skincare life.
Moving on!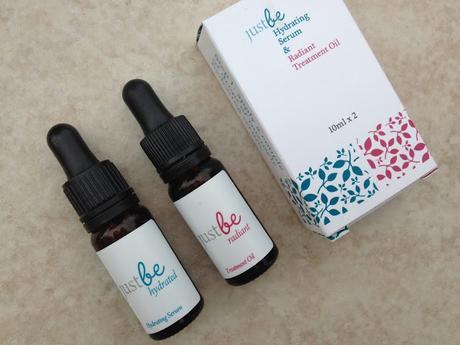 Just Be Hydrating Serum & Just Be Radiant Treatment Oil
The Just Be Hydrating Serum & Radiant Treatment Oil are a duo set which includes both the serum and oil as a two step treatment. You are supposed to apply the hydrating serum first and once it has sat on your skin for a minute, apply the radiant treatment oil.  The hydrating serum smells like orange blossom but is not overpowering. I use a small amount at night time and work it into the skin before applying the radiant oil. With the oil, I learned to use it sparingly! A little goes a long way.  It smells like Rosehip & Rosewood and leaves your skin feeling incredible by the morning. If you know me at all, you know that oils and I don't necessarily get on at times, but this one did not irritate my skin and unlike some other oils, my skin still felt like it could breathe after applying it.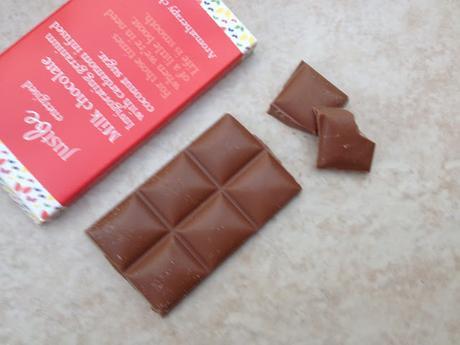 Just Be Energised Chocolate 
Yes, Gail has even created an Energised aromatherapy chocolate! This contains Geranium, Cardamom and Coconut Sugar. I was a little bit apprehensive to try this as I've never tried chocolate like it before (#GalaxyAddict). It actually tastes a little bit like Turkish Delight. It's sweet but not sickly and definitely gives you your chocolate fix if you're in need of one (all at the same time as being healthy! result!). I actually really like this and would reach for it time and time again.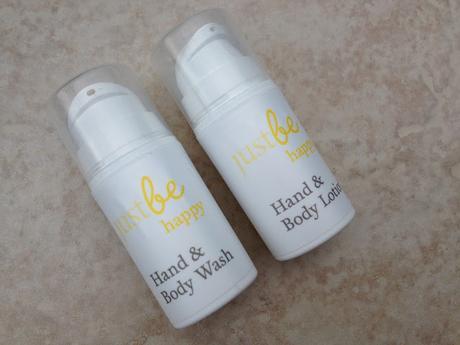 Hand And Body Wash & Hand Lotion 
Last but by no means least are the hand & body wash and lotion. These are in a handy travel size which is ideal for when I'm heading abroad or just when I'm staying at a friend's house. Both the hand wash and lotion smell of grapefruit which is literally one of my most favorite scents in the world. The wash has an oily consistency and lathers up really well. The lotion should definitely be used sparingly, I used a small amount and had enough for my hands and arms up to my elbows. The scent is just beautiful and I could smell it all day long.
So there you have my thoughts on the Just Be Botanicals range! Everything is available at http://justbebotanicals.co.uk 
I've got a funny feeling more and more bloggers are going to be telling you about how much they love the range throughout 2016! 
Many thanks to Fiona at JustBe Botanicals for sending me the gorgeous products!
H x