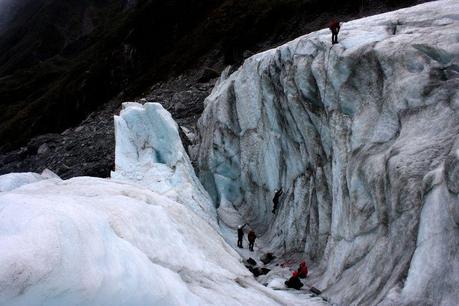 At first we planned on just doing a full-day hike in and around Fox Glacier, although Jesse was soon able to persuade me that actually climbing the ice fall rather than staring down at it alongside fifteen other gaping tourists would be far more exciting. Having spent quite a bit of time muddling about climbing gyms in San Francisco I didn't feel completely out of my depth signing up for six hours on the ice, but certainly spent virtually the entire day before in a mild state of panic.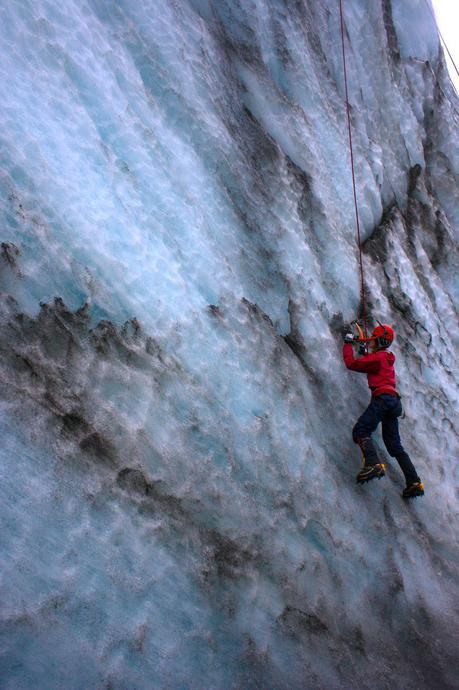 The trip wound up being incredible. It was just us, two guides and three young English guys, and after being led up into the glacier we were basically given the entire day to explore around and climb whatever routes took our fancy. Using crampons definitely took some getting used to, as did having faith that my toe picks would actually stick into the icy wall and not leave me dangling an embarrassing six inches off the ground. The ice axes were actually quite fun to use, although a few hours in my arms were so weary I could barely manage to swing one overhead, which meant rather obvious trouble for actual upward movement.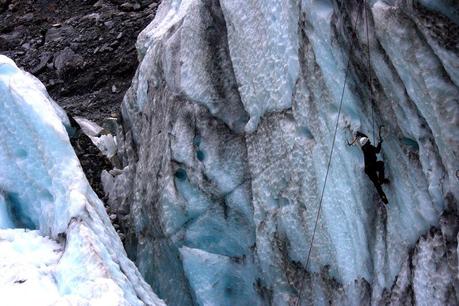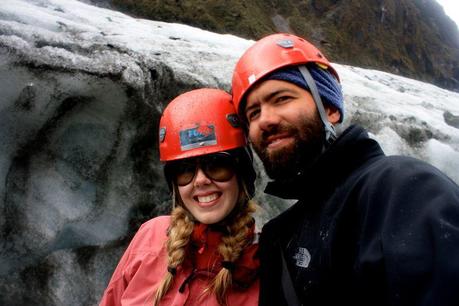 The day ended up being a real highlight of our New Zealand trip – even the year overall, and two days later we found ourselves back at a little climbing gym in Wanaka trying to relive a small piece of the excitement.
Now to find some icy walls to scale a little closer to home…