Jurong Bird Park, Singapore is the largest bird park in Asia. Incepted in 1971, the bird park is built on the slopes of the Jurong Hill and is spread across a vast area of 202,000 sq. m. The national houses 500 species of birds and is also home to the largest man-made waterfall in the world. The bird park offers a natural habitat to numerous birds and one can see birds perched on trees, into the ponds and some sitting on open branches enjoying the aura of the bird park. The Jurong Bird Park is a famous attraction in Singapore that attracts numerous visitors from all over the world. Some of the exhibits at the bird park are:
African Waterfall Aviary
: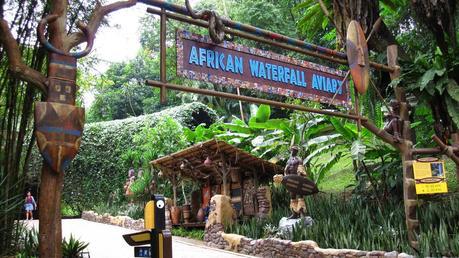 It is second largest walk-in aviary in the world and comprises 600 birds from 50 species. Spread across 4.9 acres of land, the aviary is named after the Jurong Falls. Some of the species you can catch a glimpse of here are turacos, golden-breasted starling, and hoopoe. 
Dinosaur Descendants
: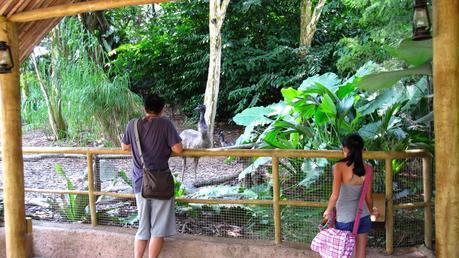 The Dinosaur descendants comprise numerous flightless birds like ostriches, rheas, emus, and cassowaries.
Southeast Asian Birds Aviary
: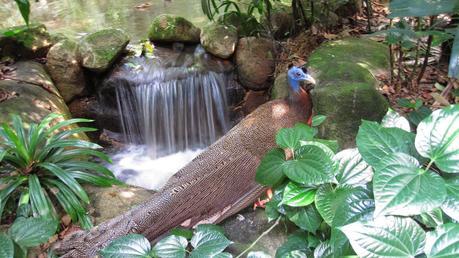 This region houses more than 200 species of birds. While you can find some into their large cages, some can be seen perched on branches and others flying freely.
Lory Loft
: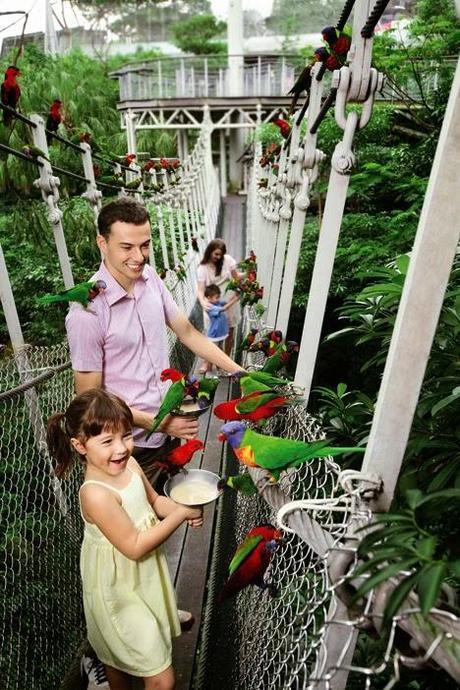 Spread across 3,000 square meters of area, this 9 storey high aviary is the world's largest walk-in flight aviary with more than 1,000 lories. The ambience here resembles that of a rainforest valley, which is the most fascinating feature here.
Penguin Coast
: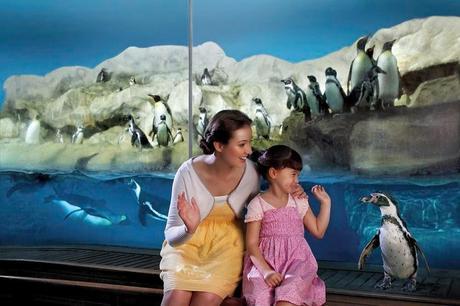 The penguin coast houses a tall Portuguese galleon frontal that resembles a ship. It houses species of penguins like Humboldt, Macaroni, Rockhopper, and King Penguins. Made from timber beams & wooden flooring, the indoor of the coast provides perfect climate to these species and also provides shelter to the African penguins. 
World of Darkness
: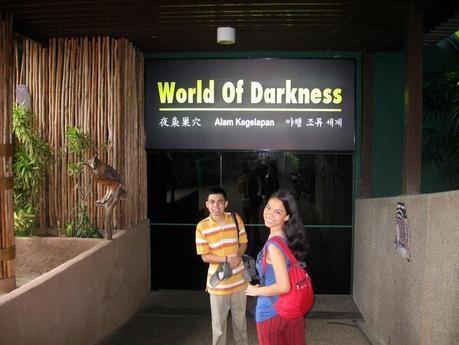 This the fist nocturnal bird house in the word with reverse lighting system. The bird house features 60 birds from various species such as Night Herons, boobook owls, Fish Owls, Snowy Owls, and so on.
Pelican Cove
: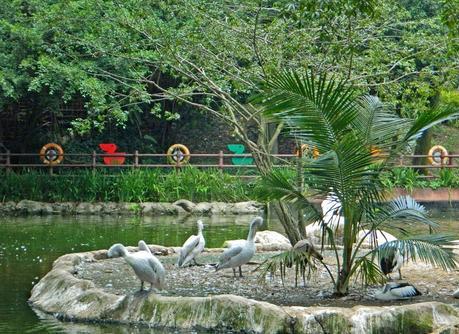 This section features over 7 species of pelicans. There is also an underwater viewing gallery, where the pelicans can be seen in large numbers during their feeding time.
In addition to this, the Jurong Bird Park also plays host to some of the shows namely High Flyers Show, Kings of the Skies Show, Lunch with the Parrots and etc. So, make sure to explore this interesting attraction with Singapore Local Tour Packages during your sojourn to this landscape.