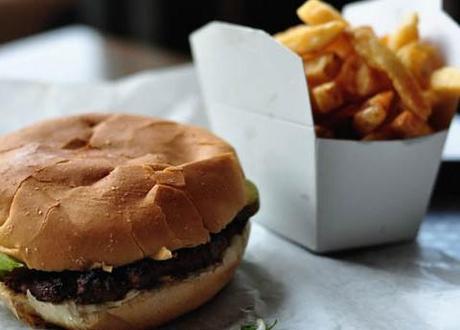 Burger & chips: Could a junk food diet lead to Alzheimer's?Photo credit: L.Richarz http://www.flickr.com/photos/lricharz/6105308202/
Over-eating and obesity can symptoms of a disease, an addiction like alcohol or drugs. Yet we treat people suffering from it with derision, wrote George Monbiot at The Guardian.That needs to change – especially, he wrote, as new evidence suggests that diseases like Alzheimer's could be the result of a bad, junk-filled diet (and not, as we've written about before, poor sleep).
"But this problem belongs to all of us. Even if you can detach yourself from the suffering caused by diseases arising from bad diets, you will carry the cost, as a growing proportion of the health budget will be used to address them. The cost – measured in both human suffering and money – could be far greater than we imagined. A large body of evidence now suggests that Alzheimer's is primarily a metabolic disease. Some scientists have gone so far as to rename it: they call it type 3 diabetes.

…

We cannot yet state unequivocally that poor diet is a leading cause of Alzheimer's disease, though we can say that the evidence is strong and growing. But if ever there was a case for the precautionary principle, here it is. It's not as if we lose anything by eating less rubbish. Averting a possible epidemic of this devastating disease means taking on the bullies – both those who mock people for their pathology and those who spread the pathology by peddling a lethal diet."
So, what are we going to do about it? Leave a comment.