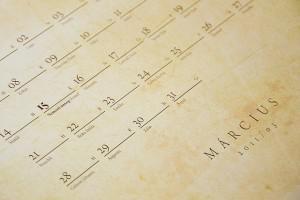 One sign that sustainability measures and clean energy ventures have become mainstream can be seen in events hosted in atypical places like the Cleantech 2011 Workshop & Action Summit this month in Grand Forks, North Dakota. As per usual, there are numerous events in Washington DC and New York (as well as London and other international hubs) centered on sustainability. However, for these initiatives to gain momentum and become more than big city, urban concerns, smaller towns and cities need to make the push toward sustainability. April's events featured a conference entitled, 2011 Business of Clean Energy in Alaska. Last December 2nd Green Revolution wrote about small town heroes in Gering, Nebraska who were fighting to institute policies at the city level.
Speaking of Washington DC, the 15th Annual Green Chemistry & Engineering Conference/5th International Conference on Green & Sustainable Chemistry represents another key turning point in the move toward a sustainable, regenerative economy. As mentioned in a recent post, if electric vehicles are to rely on toxic chemicals (not to mention nonrenewable sources of electricity), how are they better than the internal combustion engine? There needs to be a "green" alternative to batteries that use heavy metals and nonrenewable minerals, like lithium.
Check out the calendar for the full slate of events this month. Let us know of any conferences, events, or festivals in your area. We will gladly add them to our green events calendar. Please send us an email with the event's name, date, location, description, and website.
[Image source]