Well hello it's been awhile hasn't it sorry for being so quiet but the sadly the urge to blog hasn't been so strong of late, but that being said I do miss sharing my outfits so here is one I have been loving throughout the warmer weather.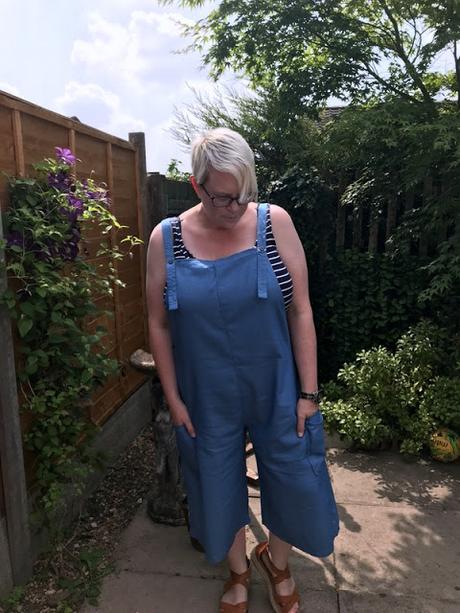 Never let it be said that I don't hunt around for hours online for a bargain and one of my favorite places to look is Ali Express. After some hours researching (ok window shopping) I soon discovered that a lot of what you find on sites such as Ebay, Wish and Shein can also be found on Ali Express and is sometimes cheaper especially the postage costs.
A brand that I always look for is Zanzea as they tend to sell lots of loose lagenlook dresses and dungarees and the prices are always reasonable. I was lucky that when I finally committed to buying this romper/jumpsuit I had a coupon for $4 dollars to use!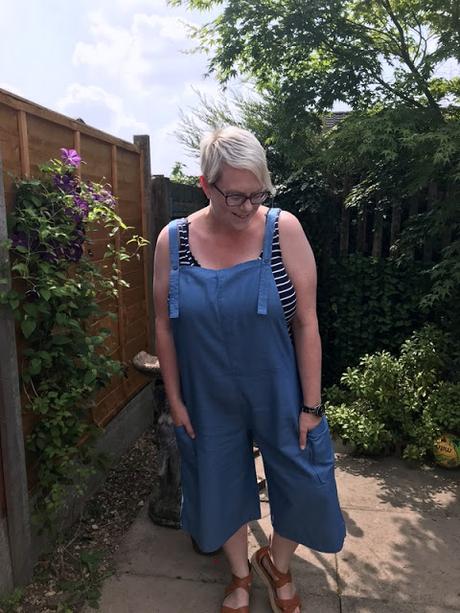 The only downside is that you have to be prepared to wait for any items you order as it all comes from China but to be fair this turned up pretty quickly just don't wait too long when you get near to the seasons changing!
It is made from a lovely soft fabric and of course it has pockets!! I took a chance on a 3xl which according to the size chart was a size 20 and for me the fit is perfect as it doesn't cling but it also not too baggy. The straps have three holes meaning you can adjust the length to suit making it ideal for me as I am short in the body and find that straps that are too long slip off my shoulders.
I have worn this with vests and t-shirts underneath (all of which are the basic stretch ones from Primark- they fit brilliantly and are super stretchy in fact I size down to an 18).
My sandals that you can just see are old ones from New Look which I am embarrassed to say I forgot I had until I had a good spuddle through the bottom of my wardrobe but since I re-discovered them I have worn them loads.
This year has been the first one where I have actually tried both a playsuit and a jumpsuit or romper in the case of this outfit and I am sold I wish I owned more!!!
Sadly it seems that the weather is starting to shift so I think I need to make the most of this outfit before it is too late and it goes away for next summer!
Have you had any good bargains from Ali Express or is there anywhere else you suggest I try?
Outfit Details
Romper/Jumpsuit Zanzea
Sandals Old New Look wide fit
Vest Primark