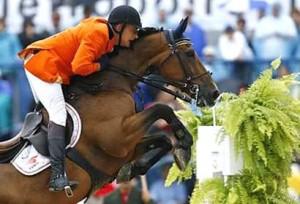 Jumping Amsterdam is one of the main events on the international equestrian calendar. Celebrating its 53rd year in the Dutch capital, the 2012 edition of the competition will see the best of the world's dressage and show jumping competitors gather at the RAI convention center in their finest form.
Running from 19 to 22 January, this year's competition is extra special. Competitors will not only be competing for the tournament's top prizes, but also for 2012 Olympic Game standings.
Visitors will be treated to the most spectacular categories of equestrian sport including the Expo Flora Prize of freestyle jumping set to music and the Amsterdam RAI Six Bar competition.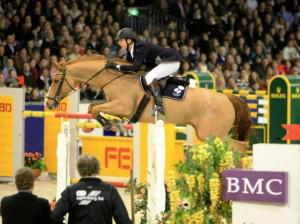 Highlights of Jumping Amsterdam, however, come mid-way through the four-day series, with the FEI World Dressage Cup finale and the jumping Grand Prix with a bar set at spectacular 1.60 metres.
But Jumping Amsterdam isn't just about horsing around. There is nightly entertainment on the programme, including music acts, specialty dining and even an action show from the famous Lorenzo, the Flying Frenchman.
Established in 1958, this competition has only grown in popularity in the Netherlands and abroad. Today, over 50,000 spectators come to enjoy the talent of these riders and their abilities of their equestrian companions. And this year is no different. Already special guests have announced they will be among the audience members, and no name beats that of the Dutch queen. Her Majesty Queen Beatrix has announced that she too will be on hand to enjoy the competition's main events, and will perhaps give out an autograph or two as well!