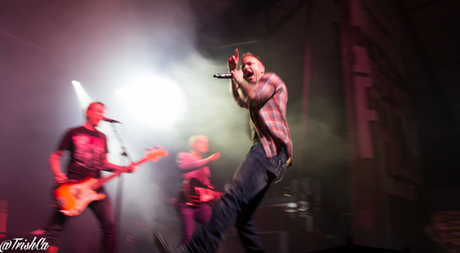 The first time I saw Dallas Smith perform was at Boots and Hearts… 2012.
On Thursday night at the Coors Banquet Kick Off Party I saw him again, and thank goodness I did because that man put on one helluva show and knocked the socks of somewhere around 30,000 loud and happy country music fans in Bowmanville.
Dallas got a HUGE pop from the crowd and started his set with Nothing But Summer which was a good way to get the fans eating out of the palms of his hands. He continued with more of his own hits like Slow Rollin', What Kind Of Love, and A Girl Like You which were all great and had me and thousands of others singing along.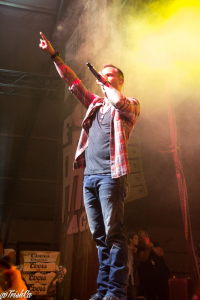 Smith, the former lead singer of rock outfit Default, also dropped the first F-bomb on the Boots & Heart stage, and they continued through the show, always jovial and excited and ready to party. The best F-bombs.
And speaking of Default, Dallas and his country band played Wasting My Time, which had everyone singing along too… because we all remember it from 2001.
While I wouldn't call Wasting My Time a cover, we did get covers of Rascal Flatts' Fast Cars And Freedom, Kings Of Leon's Sex On Fire, Lorde's Royals, and Imagine Dragon's Radioactive. Here are the lessons to learn from this: A) Dallas Smith can sing more than just country music. B) Non-country songs sound pretty great when played by awesome country musicians.
Note: Congrats to Dallas for 2 awesome reasons…
1) Smith and his wife have welcomed a new baby girl… so that's pretty great.
2) Tippin' Point were given a plaque in recognition of becoming the fastest Canadian Country Single to go platinum.
Here's the long and the short of it – Dallas Smith switched from rock to country, put together an awesome band, has made a bunch of hits and is totally worth the headlining spot at a festival like Boots & Hearts.
Great job Dallas, hope to see you again soon.
Work Hard. Play Harder. Be Awesome.