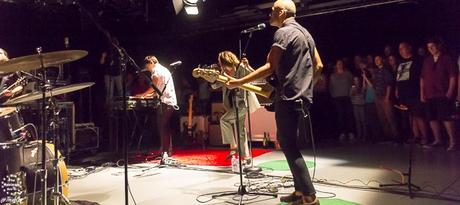 It was supposed to be quick. A four song, Sugar Beach Session at 102.1 The Edge with Canadian Alt-Rock band July Talk. It was anything but short.
They started out their set with Push + Pull and ended it with Paper Girl but Leah Fay decided she didn't want to sing her part so she pulled three audience members out of the crowd to do her part. While they killed it, she wandered the crowd, shaking hands and saying hello to fans. This is where things would normally wrap up but instead, each band member chose an audience member to pick their favourite. So we ended up with nine songs in all a very nice set. Okay, Leah may have decided she wanted to sing Uninvited, nobody objected.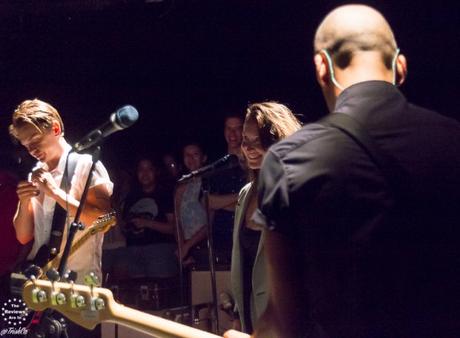 July Talk has been enjoying some amazing success and they stopped by The Edge as a way to say goodbye to their Toronto fans before heading out on the road. They'll be making stops in the US, hopping back to Canada's West Coast for a bit and then on to the UK, Germany, The Netherlands and then back to the US before doing some Ontario dates near the end of October followed by more American dates. Looks like they might make it home for Christmas.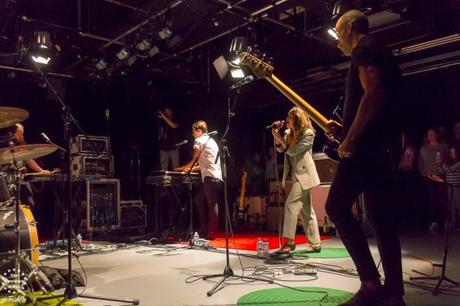 If you haven't had a chance to see this band yet, you should put them on your must see list. Memorable voices, amazing energy, funky bass lines, intense drums, guitar playing that made me catch my breath, added to that fun interaction and never a dull moment.
The October shows at Toronto's Danforth Music Hall are both sold out,but the band assured us today there would be a way to see them. Fingers crossed. Keep an eye on The Edge's YouTube Channel for video, they've got a link for Sugar Beach Sessions, it's coming soon.
July Talk, go see this band!