Now that July has come to an end, I wanted to share my favorite products from the month! Actually, these have been my go-to products since the start of the summer. The products range from beauty to grocery, so keep an open mind (or scroll faster) if you aren't interested in make-up! Let's kick it off with my HOLY GRAIL foundation!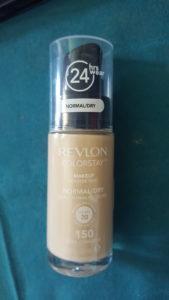 Revlon Colorstay Liquid Foundation for Normal/Dry Skin (color: 150/buff)
I use this foundation almost every single day, with an exception to special occasions. Pros: Easy to blend, SPF 20, little-to-no transfer, medium coverage, long-lasting (it says 24 hours, but that is a stretch), pores are less visible than I have noticed with other liquid foundations, lightweight, and there are 35 shade options.  Cons: Honestly, the only con I have is that it does not cover blemishes well. This is why I use a full coverage foundation for special occasions. However, for everyday wear, this is a perfect foundation option.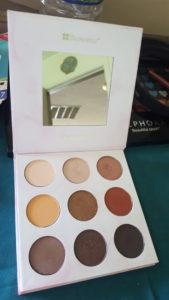 Shaaanxo Eyeshadow/Lip Palette
Ugh… just typing out this favorite makes me super happy. I am obsessed with Shaaanxo. Her YouTube tutorials taught me everything I know about makeup. In one summer I went from clueless to hip in the makeup department. Shan teamed up with BH Cosmetics and released this palette in April, I believe. It is an amazing palette for an affordable price. Hard to beat it. For those who are pumped about Kylie Jenner's new eye shadow palette, Shan's is similar and less expensive. The biggest difference I have noticed is Kylie's has more matte shades. I am all about that shimmer, though! Pros: Super pigmented, gorgeous shades, neutral color options, both matte and shimmer colors, 9 eye shadow options, 9 lip color options, adorable packaging with a large mirror, bright pink shade can be doubled as a highlighter, and super easy to blend the shadows. Cons: None for Gretchen Wieners.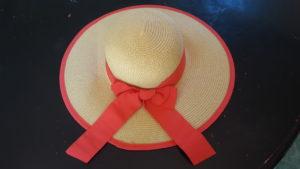 Coral and Light Brown Sunhat

I love sunhats. They are the perfect accessory to almost every outfit in the summer. This particular sunhat was found at Charming Charlie a few years ago. I am sure there are plenty of dupes that can be found on the internet. Pros: Shade, comfort, adorable. Cons: I don't have one in every color.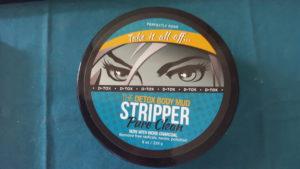 Perfectly Posh Stripper Detox Body Mud
When my cousin, Tara, first told me about this detox body mud, I have to admit I was skeptical. In the summer months, I wear so much deodorant, though, I knew I needed to detox my armpits somehow. Why? Well, if you weren't aware, many deodorants contain chemicals and additives that can cause disruptions to your immune system, as well as mess with your hormones. I haven't made the switch to natural deodorant yet, so I figured at least doing a detox could make a difference. So far, I am very thrilled with this product. I haven't been using it long enough to tell a complete difference, but I definitely feel fresh and satisfied after using it. Pros: Gets rid of harmful pollution in your body, ingredients include aloe, charcoal, vitamin E, and safflower oils, easy to use! Cons: This isn't a con that would keep me from using the product, but the smell isn't my favorite. I prefer floral, citrus, scents. The vanilla and spice scent of this mud throws me off sometimes.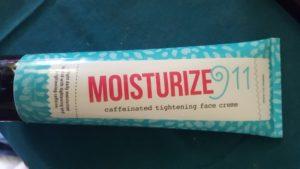 Perfectly Posh Moisturize 911 Face Creme
This product is great! My mom and I both swear by it this summer. I think that in the winter, this product will appeal to us even more. Pros: Tightens and brightens skin, smells amazing, hydrating, and refreshing. Cons: Can make skin appear a bit oily. I put this on at least an hour before applying makeup that way my finishing powder can make sure my skin is more matte, less glowy (especially in the summer). Because of this, I think in the winter this product will be holy grail! My skin is SO dry in the winter.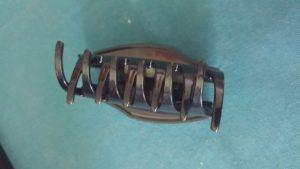 Simple Hair Clip
When the summer is here, I tend to get lazy with my beauty routine. I put in all this work on my face and hair only to sweat off the makeup or for curls to fall. How do I remedy this? Do less, of course! Lately, I have been throwing my hair up in a clip and calling it a day. It is super easy to use and takes almost no time. Plus, if you want a more put together look, the hair clip can be dressed up or down.
Garden of Life Raw Meal – Organic Shake & Meal Replacement (Real Raw Vanilla Flavor)
That summer heat means I need a refreshing shake. I am lactose intolerant, so milkshakes are kind of out of the question for me. The problem is I always crave that frozen treat from time to time. My go-to protein is by Garden of Life. This shake is not only tasty, but it is satisfying and long-lasting. After enjoying one of these shakes, I can go hours without feeling the need to stuff my face with snacks. My only con about this shake is that it can get pricey.
There you have it, folks! My July favorites. I continue to use these products daily or several times a week depending on my needs. If you are interested in learning more about any of the products I mentioned, comment below! Let me know your July favorites, too. I am always looking to give new products a shot. Thanks for reading!
xoxo,
Kristin
Completely unwarranted life lesson from a married woman #18:  Feeling stressed? Have a spa day/night. Pamper yourself and your loved one!