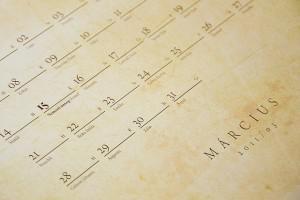 Recent news out of Germany that the country has decided to forgo nuclear energy in the upcoming years has increased the market for wind farms on the North Sea. Conferences like the offshore wind conference in Bremen, Germany this month will become increasingly important. Another intriguing international event takes place this month at the Green School in Bali, Indonesia.
Additionally there are a few events in San Diego, CA this month. AASHE, the Association for the Advancement of Sustainability in Higher Education, will lead one event and a group of business executives host a global renewable energy forum. Several regional youth conferences (in Atlanta, Minneapolis, Denver, and San Francisco) organized by Outdoor Nation are taking place during July. Youth conferences and teacher education symposiums reign supreme during the summer. This year, The Sustainability Education Summer Institute in Seattle, Washington, provides educators with an opportunity to "deepen their knowledge of education for sustainability (EfS) and apply it to their schools and programs."
Lastly, Global Green USA employee and occasional 2nd Green Revolution contributor Matt de la Houssaye, has put together the Commercial Food Waste Conference in New York City. Details can be found below.
Let us know of any conferences, events, or festivals in your area. We will gladly add them to our green events calendar. Please send us an email with the event's name, date, location, description, and website.
Here are a few of the events happening around the world:
CONFERENCE: Offshore Foundations for Wind Turbines
When: July 4 – 6, 2011
Where: Bremen, Germany
Description: Assessing next generation foundation designs and installation processes for cost-effective offshore solutions.Looking at design, transport, installation and site assessment.
Further details: http://www.box.net/shared/p2pzed4mio
Green Super Camp
When: July 5 – 11, 2011
Where: Bali, Indonesia
Description: Junior Green Supercamp is a brand new partnership between the world-renowned Green School & Supercamp, the world leader in summer enrichment camps for students. For seven fun, inspirational days, young leaders between 11 and 13 years old will have the camp of a lifetime, learning the world's best accelerated learning skills while building the values of a Global, Green Citizen.
Further details: http://www.greensupercamp.com/
Commercial Food Waste Conference
When: July 25 – 26, 2011
Where: Lighthouse International, 111 E 59th New York, NY 10022
Description: Please join Global Green USA on July 26th to get involved in CoRR's new initiative to develop a cost-effective, environmentally sound commercial organics recovery infrastructure for New York City. Meeting Topics * Demand for Commercial Food Waste Recovery Options * Organics Recovery & PlaNYC * The Next Generation of CleanTech & Organics Recovery Technologies * Optimizing Transit for Food Waste Haulers * End Markets for Compost and Distributed Energy Generation: Opportunities & Challenges * Onsite Source Reduction & Recovery * How to Get Involved in Global Green's Initiative
Further details: http://thecorr.org/072611_corrfoodwasteconferenceannouncement.pdf
The Sustainability Education Summer Institute 2011
When: July 25 – 27, 2011
Where: Seattle, WA at Island Wood
Description: SESI is a rich and vibrant opportunity for K-12 teachers and administrators and teacher education faculty and administrators to deepen their knowledge of education for sustainability (EfS) and apply it to their schools and programs.
Further details: http://islandwood.org/sesi
[Image source]