Did your life ever get to the point where you're juggling so many things that the pressure feels overwhelming? I think there are times when we all feel pressured by the many facets of our lives, when we're afraid we're going to drop something! 
How would you feel if you 
were actually juggling a chain 
saw? You think you have pressure at your jobs???
We saw (unintended pun) this gentlemen in Miami performing in front of a pretty large crowd and he is one of the best street performers I have ever seen. Not only for what he does but also his personality. Throughout his whole act he never drops the saw or his pretty funny monolog. I'm not sure what is more impressive!!
This is what is on his web page!!  
Get Bonked!

  Aaron Bonk is a unique entertainer with a twisted sense
of humor who risks his life to make 'em laugh.  With 

original

 artistry,
extraordinary

 skill and 

crazy

 personality, he gives your guests the
laughter

 and 

awe 

of a 

world-class

 performance
                                          http://www.aaronbonk.com/home.html
Here for your entertainment pleasure is Mr. Aaron Bonk.
        Here Aaron is showing us that the saw is turned on!!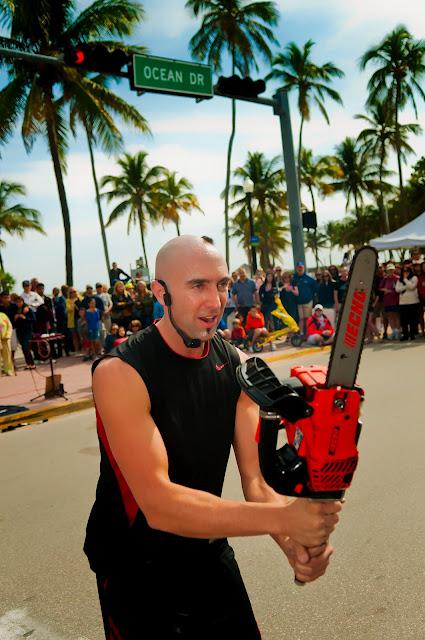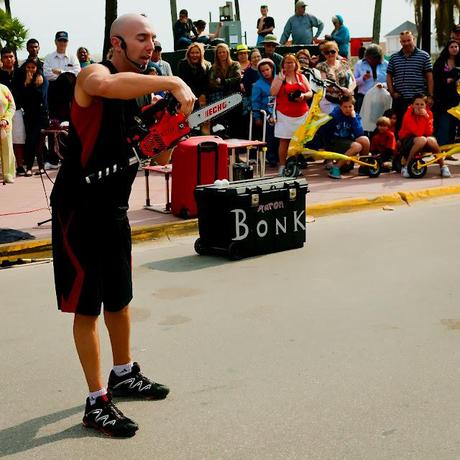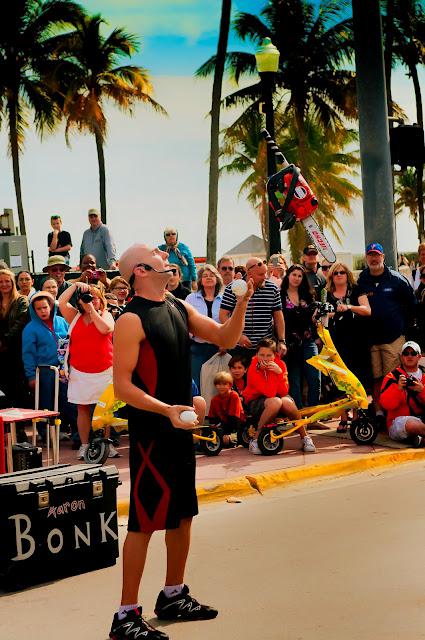 Notice the woman on the right side. Look at her                                  
            expression. It never seems to change during his act!!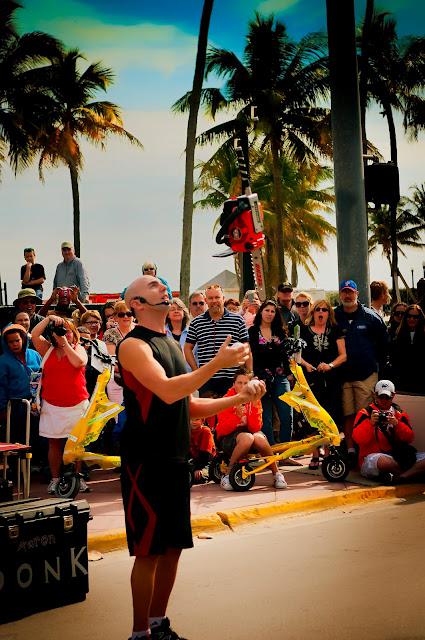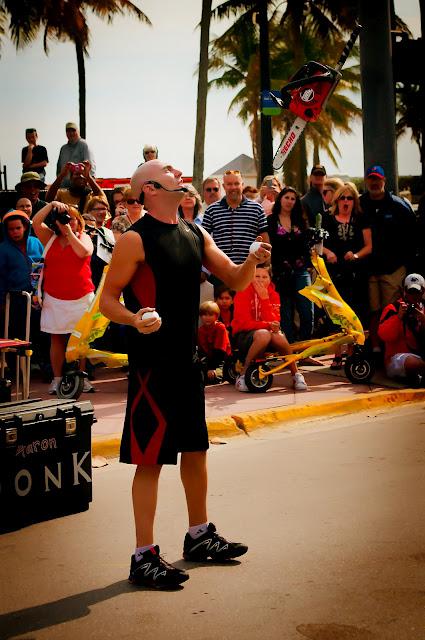 OH, here's a good idea. Let's add a few balls to the act???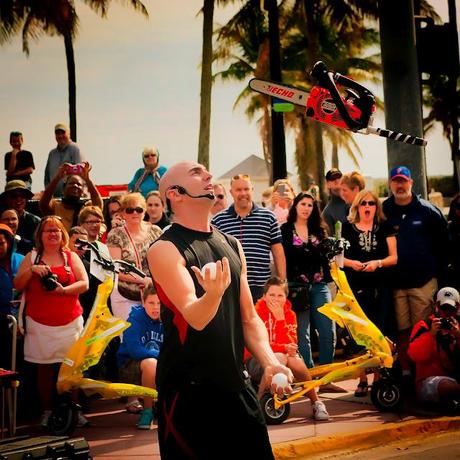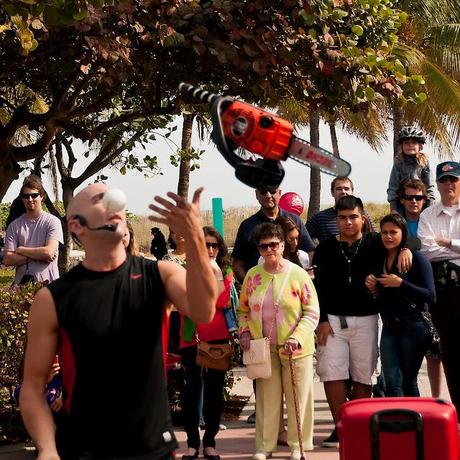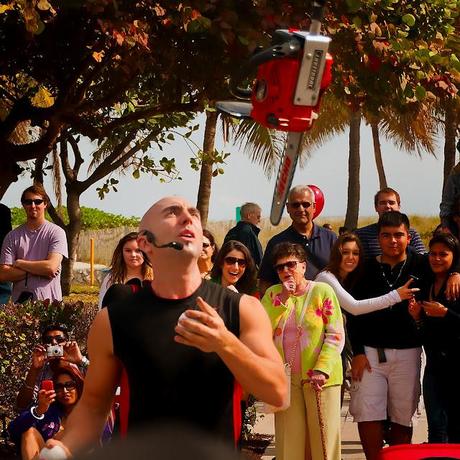 Aaron I would celebrate after that act, if I were you!! Especially if I had all my limbs!!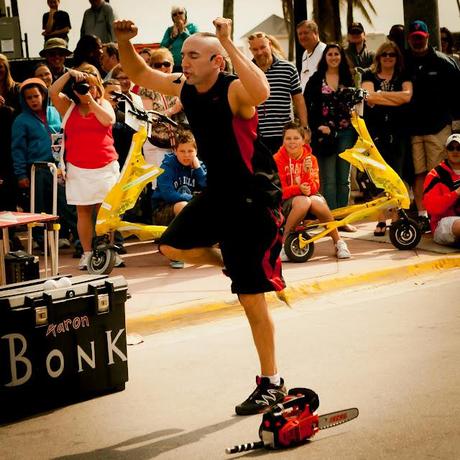 I guess Aaron's mom never told him not to play with sharp objects                   or fire!!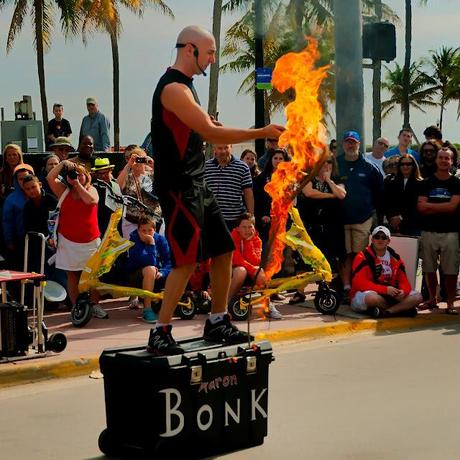 Don't forget to check out Aaron at his web page!!                                 http://www.aaronbonk.com/home.html