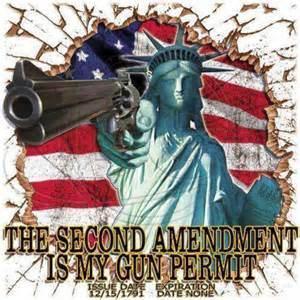 Here's my "good reason" to carry…
Fox News: People in the nation's capital no longer have to show a good reason to get a permit to carry concealed handguns outside their homes and businesses. 
The District of Columbia's police chief said Tuesday that she's dropping this requirement, a centerpiece of the city's handgun-control legislation, after a federal judge issued a preliminary injunction against it.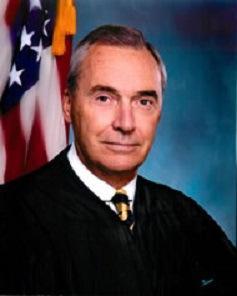 The good judge gets it right.
This is round two for the city and U.S. District Judge Frederick J. Scullin Jr., who also found the city's ban on carrying handguns outside the home unconstitutional last year. Now he's stopped the city from enforcing the key provision of a law the D.C. Council adopted in response.
The city's law, one of the nation's toughest, says a person must show a "good reason to fear injury to his or her person or property" or another "proper reason for carrying a pistol" to get a concealed-carry permit. Reasons might include a personal threat, or a job that requires them to carry or protect cash or valuables.
"For all intents and purposes, this requirement makes it impossible for the overwhelming majority of law-abiding citizens to obtain licenses to carry handguns in public for self-defense, thereby depriving them of their Second Amendment right to bear arms," Scullin wrote in his 23-page ruling. His next hearing in the case is July 7.
States including Maryland, New Jersey and New York already require people to provide a reason for these kinds of permits, and federal courts have found them to be constitutional, according to a report the city did before passing its own new law.
D.C. Attorney General Karl A. Racine said he still believes the law is "constitutionally valid," but his statement did not say whether the city will appeal.
Attorney Alan Gura, who is suing the city on behalf of the Second Amendment Foundation and three individuals, said he expects an appeal and won't be surprised if the city asks to reinstate the requirement pending a final decision in court.
Alan M. Gottlieb, who founded the Washington state-based foundation, said he's "delighted." Requiring a reason for a permit "stinks, and always did stink, and now everybody knows it," his statement said.
D.C. Police Chief Cathy Lanier, who has final decision-making authority on issuing the permits, said she won't deny anyone for failing to show a reason. She also said she doesn't think the preliminary injunction will prompt a spike in applications. About 100 people have applied for permits, and very few have been denied, she said.
"The vast majority of people applying for permits to carry in the District are not D.C. residents," Lanier said on NewsChannel 8's "NewsTalk" program. "Our residents are very clear that this is not something they wanted."
DCG