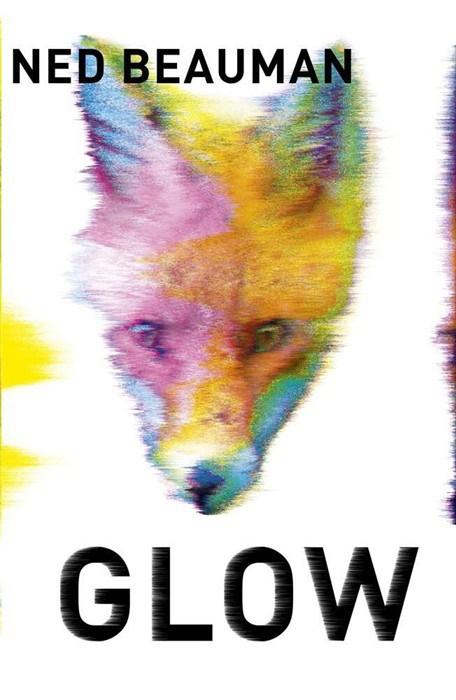 Since I started doing my little Judge a Cover posts on Fridays, I have anticipated a book coming along that had a great cover but rather blah innards. Perhaps its a little sadistic of me to want to read through a rather boring book just so I can shout about the cover being brilliant, but there we are and today it's happening!
So, I'll do the positive cover bit first. The design is absolutely stunning; eye-catching, enthralling and exciting – exactly what you need to draw people to your book.
It also has a fox on it. Nuff said.
Now…the innards….
Here is the minimal blurb:
A hostage exchange outside a police station in Pakistan.
A botched defection in an airport hotel in New Jersey.
A test of loyalty at an abandoned resort in the Burmese jungle.
A boy and a girl locking eyes at a rave in a South London laundrette . . .
This is a conspiracy thriller that loops around the distribution of a new drug, Glow. People are there and stuff happens but I was so distracted by the writing style (simile anyone?) to take much of it in or enjoy what I did.
Welcome to the world of Ned Beauman, where ownership of a dictionary is a prerequisite for reading (and where a ravaged thesaurus must lie in tatters somewhere on the author's floor).
When I learnt that Beauman appeared in last year's Granta Best of Young British Novelists list, I did a little more digging about him and found his now seemingly infamous quote regarding readers/reviewers:
"Boxer, Beetle got a lot of praise and a little bit of criticism. But what seems to stick in my mind is praise from the wrong people. Obviously this is incredibly elitist and snobbish, but then that's my prerogative as a novelist. The people who wrote four-star Amazon reviews were almost more annoying than the one- or two-star reviews, because of the way they looked at the book…" (Guardian interview July 2012)
Nice :D
That makes it much easier for me! I have only given this two stars, but rather than feeling the usual pang of guilt, I feel like I have actually done the right thing by Beauman.
Everybody wins! :D
Thankfully, I didn't need to read this interview beforehand to conclude that Beauman's writing is self-indulgent and charmless. However, it may have stopped me bothering with it in the first place.
My reading experience was challenging, and not in a good way. I spent much of the time screaming: "WHAT ARE YOU TALKING ABOUT FICTIONAL CHARACTERS?!" People converse like the pages of a biochemistry glossary and the dictionary feature on my Kindle has never be bothered so much (this really is where the Kindle comes into its own, without the immediate definitions it offered me I would have given up on this book very quickly; there was NO WAY it deserved the time needed to look up the onslaught of strange words).
You get the feeling that the author finds himself terribly cool and clever and couldn't care two hoots if his reader can keep up or not. In hindsight it did feel like he was hoping to siphon off those that couldn't keep pace, rewarding those that did with an (only ok) plot twist at the end.
I did start off intrigued by this, but I think it was possibly due to my yet unfaded Breaking Bad comedown. I think I was reaching out for another drug-based popular culture hit. But this didn't hit the spot at all. I basically ended up rolling my eyes a lot and being unable to stop thinking about this:
People will love this, they already seem to, and I can imagine going into bookshops and overhearing many drawling conversations about it. I shall hesitate to add my two pence worth: "covers good…*shrug*"
Book info: