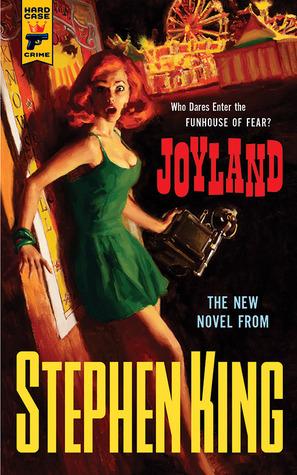 Joyland




by

Stephen King


Gregory Rothbard's review

Oct 04, 13

 · 

edit
2 of 5 stars

bookshelves:

read-2013, pulp-fiction, crime-novels, ghosts
Read from September 30 to October 03, 2013
Did Stephen King have a variety of extras from earlier released material and pasted them into this story? It seems that this book was mailed in to meet a publishing quota.   Still, King is the master of childhood, summer and joy land.  Even his worse writing is terrific in exposing the moment when fairy land gets blown down and exposed to the brutal adult world.   The book was good not great. The book is for anyone who enjoys Stephen King or Pulp Fiction from the 1950's; just don't expect to be blown away on a ferry wheel built for two.