TAKEAWAY: It was a luncheon presentation for Panama's media people, advertising agencies and those interested in the role of digital journalism.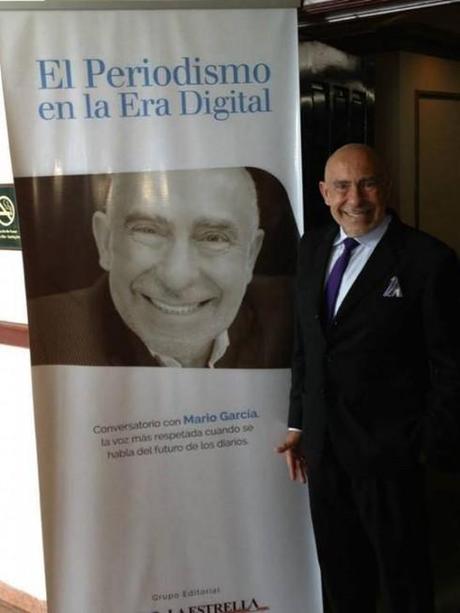 We at Garcia Media have begun our work with Panama's La Estrella de Panama and El Siglo, a broadsheet and tabloid respectively.
As a kick off to the project, I was invited to speak to a group of media people Wednesday at a luncheon held at the Intercontinental Miramar Hotel in Panama City.
While Panama appears to be a country where everyone seems to be connected, and the official number of tablets is about 200,000, and mobile phones 6 million (the country's population is 3 million), the media are still not exploiting these platforms for publishing as much as they should.
Highlights of my talk:
It is not only some newspapers that are not advancing quickly enough towards a multi platform style of publication, advertising agencies also lag behind in customizing ads for mobile platforms.
It is more difficult and demanding to be an editor and/or designer today than 15 years ago.  The best are those who think story first and platform second.
I believe that more newspapers and magazines are going to produce curated editions of their product for smartphones.
Our project should aim to take the media quartet concept to both La Estrella and El Siglo readers.  Will keep you updated on this, Project 673, as it evolves in the months ahead.
Go here for video of my presentation (in Spanish)
http://new.livestream.com/accounts/1120506/events/2292033
TheMarioBlog post # 1305