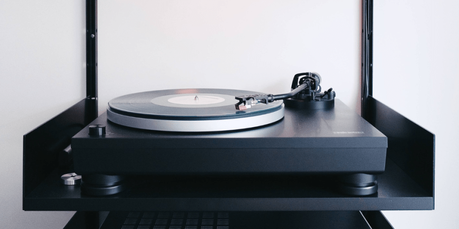 I listened to a lot of fun music in 2018, some of it brand new, some of it holding over from years past, and some really in a kind of rediscovery way. And as we get to the end of the year, I've taken a look back at the 10 albums that I listened to most from the worlds of pop and rock.
There's a lot of Canadian content on this list, and I'm 100% cool with that. There are six albums that were released in 2018, with four holdovers from 2017 that stayed in my high rotation since January.
Check out the list (in alphabetical order) the tracks that I listened to most from each album, and leave a comment with the pop and rock albums that you listened to most in 2018!
*albums listed alphabetically
Joshua's 10 Most Listened to Albums of 2018 - Pop/Rock!
Most played track: Hand Me Downs
Arkells are on the list again this year with a banger of an album that has been in HIGH rotation since its release in October. Even before the album's drop, I was listening to the songs as they came out and singing along over and over again.
From start to finish, the Hamilton rockers have gone and done it again with this one, adding to their library of hits and fan favourites, and setting the stage for a massive tour in 2019. Hit play on Hand Me Downs, dance along like nobody's watching, and enjoy!
Note: It was also a lot of fun to check out the album release event at Union Station in Toronto with Trish and my little dude!
Related: Rally Cry - Arkells Album Review
Most played track: T-Shirt
I'm all in on The Beaches. I love that Elton John loves them. I love their energy and vibe. And I love Late Show. As we wait for new music (here's hoping that the release of Fascination leads to an album soon!) I've still got this 2017 record in my heavy rotation for good time rock and roll and T-shirt is my jam!
Related: Late Show - The Beaches Album Review
Most played track: Wasting My Time
When we heard that Dallas Smith and Default were getting back together for a tour this year, we circled the Oshawa date on our schedule. And when the boys re-recorded and released six of their classic tracks from back in the day, I hit play and let it roll.
There's a lot of fun on this EP, but Wasting My Time still connects as the one I love the most, and play most often, and sing along to the loudest!
Related: Re-Cuts, Default Returns with Re-Release of Classic Tracks
Most played track: The Sky Is a Neighborhood
Foo Fighters are my favourite band, I'll follow them to every new project they release. And right now, the newest project for me to dive into over and over is Concrete And Gold. Put on The Sky Is A Neighborhood and turn up the volume, I'll be there to rock along and so will a lot of other people!
Related: Concrete And Gold - Foo Fighters Album Review
Most played track: Whiskey
Joey Landreth is working on new music, he released a new singles Dangerous Heart and Forgiveness in 2018, but I keep going back to Whiskey so I can listen to a collection of songs all together in one package. If you don't know Joey's music, his voice, his lyrics, his guitar playing, today is the day you need to find out how good it is.
Related: Whiskey - Joey Landreth Album Review
Most played track: Delicate
reputation has been played a lot since it was released, by me and a lot of other people. At home, Taylor's voice was the first artist that Ollie fell in love with, so she got played even more.
When the record first came out, Don't Blame Me was my top pick, and while I still dig it, Delicate has become the most played option from T.Swift's sixth full-length studio album. It's catchy as hell, fun to sing, and I am all for it!
Related: reputation - Taylor Swift Album Review
Most played track: MARFA PRADA
The Band Perry proved once again in 2018 that they are anything but predictable or boring. And with the release of COORDINATES, they caught my attention and ears on repeat. This fresh sound from three talented and artistically ambitious siblings deserves a listen if you want to try something new.
In my review of the EP, I said that MARFA PRADA was "a full-blown electronic bash with thick beats, lyrics that build from whispers to exclamations, and slick production.". I stand by that statement and double down on it now. Play it loud!
Related: COORDINATES - The Band Perry EP Review
Most played track: Weather
Ralph is a superstar in the making, and A Good Girl is the album that we're all going to look back at as a big step on her journey. It's original, it's unique, and it's clearly a representation of what she wants to do as an artist. With songs like Weather earning repeat status on my personal playlist this year, I can't wait to see what comes next.
Related: A Good Girl - Ralph Album Review
Most played track: In My Blood
Shawn Mendes is a superstar, there's no secret here, but that doesn't mean that he loses any cool points with me. The singer-songwriter blood that flows through his veins pumped right out onto this album, and his fans all over the world were into it.
The Canadian kid has a long, long career ahead of him, but I have a feeling In My Blood is going to stay on my radar deep into the future.
Most played track: Shallow
What Lady Gaga and Bradley Cooper did with A Star Is Born has been and should be celebrated. The film was outstanding and earned praise from fans and critics alike. And the soundtrack, where Cooper surprised and Gaga shined, is a perfect compliment to the movie.
There are a lot of songs to dig into here, but Shallow has come out as my most played. And I don't regret it for a second.