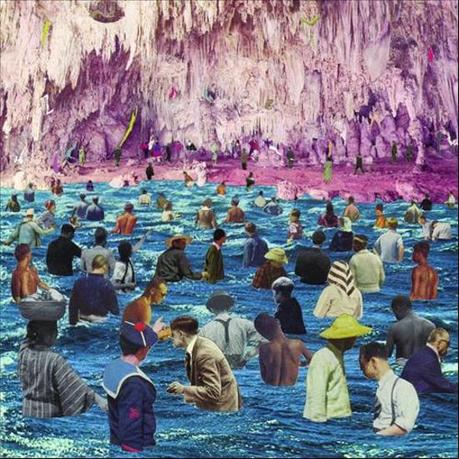 As the world turns further away from the chilly doldrums of winter and moves towards warmer days, you can expect the musical forecast to get a little sunnier too. One act that is pulling back the shades to let light in are UK indie pop group Jonquil (@jonquilband). With a chipper attitude and a nimble ear for the brighter side of sound, Jonquil have crafted an album that is both light and up-lifiting.
Point Of Go is predominantly a pop album, but it's sources of inspiration and influence vary quite a bit, from jaunty melodies that lean on the sixties to a distinct underpinning of eighties new wave nostalgia — the record even has traces of Afrobeat and a somewhat math rock finger picking style. Although somewhat light with regards to density and context, what this record lacks in substance it makes up for in style. Spritely synth sprinklings and slender, lean guitar riffs mixed with tropical percussion and catchy vocals make for a really fun and enjoyable listen. Granted, it might not be the most experimental record you'll hear this year, but these audible snapshots of playful tinkering not only satisfy, but hint at bigger and better things for the future.
This record truly excels most in its accessibility. Some might see the spacious structures and soft layering to be a weakness, but in all honesty, it works firmly in the bands favour. It's catchy without being overbearing, it's sweet without being sickly. There's a fine balance to Point of Go which many acts strive to obtain but fail. The record may be somewhat one dimensional, but when that one dimension is crafted well, executed with passion and keeps you coming back, then surely the better option is to pick a lane, stick to it and drive.
As far as debuts go, Jonquil's is a good start for a colourful and charismatic act who know how to turn out a melody in style. Sharp, zesty and finely cut, I've got a good feeling that this record is merely the seed from which even sweeter albums will grow.