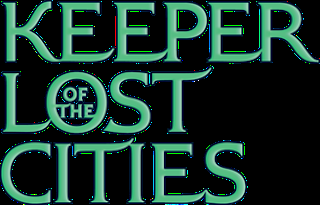 Looking for a new fantasy series to fall in love with this summer? Join the Keeper of the Lost Cities Series Readalong! Simon Kids and author Shannon Messenger are hosting an online readalong, reading one book from the series each week for seven weeks, this June to July! The Keeper of the Lost Cities series is full of adventure, characters you fall in love with, magic, mystery, and suspense. Follow #KeeperReadalong for fun graphics and quotes, and to talk with the author Shannon Messenger all summer long. Check out shannonmessenger.com for more information on Shannon and the series.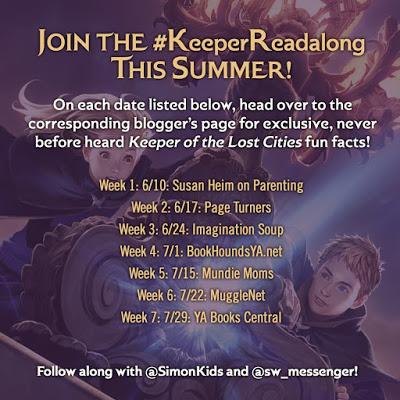 FUN FACT:


"The published version of KEEPER OF THE LOST CITIES is actually draft 20 (and yes, that really does mean I wrote it 19 other times that weren't good enough, before I landed on one that was)."--Shannon Messenger


This week we are reading: KEEPER OF THE LOST CITIES!


GIVEAWAY
One lucky winner will receive a FULL SET of the Keeper of the Lost Cities series! This set will be paperbacks for books 1-6 and a hardcover of book 7! Open to U.S. residents only. Enter through the Rafflecopter form below.
a Rafflecopter giveaway
Thanks for joining me for this exciting tour!